EMEA Growth Associate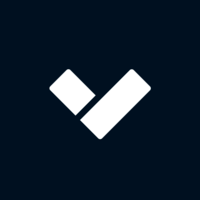 Verkada
Marketing & Communications, Sales & Business Development
London, UK
Posted on Saturday, November 27, 2021
Who We Are
Verkada is the largest cloud-based B2B physical security platform company in the world. Only Verkada offers seven product lines — video security cameras, access control, environmental sensors, alarms, visitor management, mailroom management and intercoms — integrated with a single cloud-based software platform.
Designed with simplicity and scalability in mind, Verkada gives organizations the real-time insight to know what could impact the safety and comfort of people throughout their physical environment, while empowering them to take immediate action to minimize security risks, workplace frustrations and costly inefficiencies.
Founded in 2016 with more than $360M in funding raised to date, Verkada has expanded rapidly with 14 offices across three continents, 1,500+ full-time employees and 15,700+ customers across 70+ countries, including 43 companies in the Fortune 500.
The Team
At Verkada, we're known to push traditional boundaries, and our B2B growth efforts are no exception. As an EMEA Growth Associate, you'll be joining a highly selective team with educational backgrounds from Stanford, Princeton, MIT, and more, with a wide variety of career experience across investment banking, corporate strategy, consulting and engineering, in addition to start-up experience.
Why this Role
- Become one of the founding members of the EMEA HQ in London, joining our amazing office in Shoreditch
- Get your chance to make a real impact: your ideas and decisions will drive the future of Verkada in EMEA
- Join a team of former investment bankers from J.P. Morgan and Goldman Sachs and consultants from McKinsey
- Get exposure to the Silicon Valley, with regular visits to our HQ in California
Responsibilities
Work alongside Verkada's CMO and the Growth team to brainstorm and execute on new out-of-the-box experiments to deliver, target, and run marketing campaigns that drive direct revenue impact
Build attribution models and help deploy seven-figure marketing spend budgets to generate lead pipeline
Design processes to ensure pipeline is converted into revenues
Analyse data, identify pain points and adapt your strategies to improve campaign ROI
Test ideas, find ways to automate, rinse and repeat
Fanatically focused on delivering ROI-positive results: You'll identify new tactics to drive qualified leads — you're the lead alchemist who finds new opportunities to turn $1 into $1 (operating margin)
Experimentation: You're constantly developing new hypotheses and testing them to measure results
Qualifications
2+ years of experience in investment banking, strategic consulting, tech/ start-up or equivalent.
Self-starter approach, willing to take responsibilities and own projects from day 1
Ability to analyse and understand numbers, data and patterns (Excel proficiency is a must)
Ability to think outside-the-box and be creative
Behind the scenes, we're a team of computer scientists, hardware engineers and experienced founders who saw a chance to make a real impact. We're united by the challenge of building beautiful products, designed for real people—and by our commitment to using technology responsibly. We believe keeping data private and secure is core to our safety as individuals, businesses and communities and we put great care into building systems that embody our values as people. Likewise, many of Silicon Valley's top investors believe in us: we're backed by Sequoia Capital, FirstRound, Meritech and Siemens (Next47).
#LI-SH1
Perks & Benefits
- Generous company paid medical & dental insurance coverage
- Fertility benefits
- Wellness allowance
- Monthly commuter benefits
- Kitchen filled with drinks and snacks & daily food allowance when working from the office
Verkada is an equal opportunity employer. We strive to be a welcoming place for everyone, and we do our best to make sure all people feel supported and connected at work. A big part of that effort is support for members and allies of our internal communities like Women at Verkada, Pride at Verkada, Multicultural at Verkada, and Parents at Verkada.