Associate GC/Deputy GC, Employment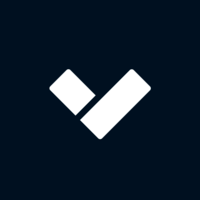 Verkada
San Mateo, CA, USA
Posted on Thursday, February 2, 2023
Who We Are
Verkada is the largest cloud-based B2B physical security platform company in the world. Only Verkada offers seven product lines — video security cameras, access control, environmental sensors, alarms, visitor management, mailroom management and intercoms — integrated with a single cloud-based software platform.
Designed with simplicity and scalability in mind, Verkada gives organizations the real-time insight to know what could impact the safety and comfort of people throughout their physical environment, while empowering them to take immediate action to minimize security risks, workplace frustrations and costly inefficiencies.
Founded in 2016 with more than $360M in funding raised to date, Verkada has expanded rapidly with 14 offices across three continents, 1,500+ full-time employees and 15,700+ customers across 70+ countries, including 43 companies in the Fortune 500.
About the Role
This is an exciting and unique opportunity to join Verkada's legal department as its very first employment counsel. You will be a founding member of the legal team at Verkada and report directly to the General Counsel, working hand–in-hand with our company leadership as a trusted legal advisor providing advice and counsel across the organization on a wide variety of employment matters. If you enjoy building from the ground up, this role is for you! We are an "in the office" company and this role is intended to be based in our headquarters in San Mateo, CA.
What You'll Be Expected To Do
Build and lead Verkada's employment legal function
Provide legal advice and guidance to company leadership on a wide range of employment law issues, such as employee relations, performance management, leaves of absence and accommodations, wage and hour, pay equity, internal investigations, compensation and benefits, immigration, terminations, and recruiting
Work directly with Verkada's People Team to build to scale company employment practices and policies at a fast but thoughtful and iterative pace
Regularly review, update, develop, and implement employment and other workforce-related policies
Lead resolution of employment related disputes and litigation
Lead employment-related internal investigations
Develop and conduct company-wide employment training programs and compliance initiatives to ensure Verkada's employment practices comply with applicable law and internal policies
Manage outside counsel as needed to support your work, including sourcing the best but most cost-efficient outside legal advice and managing the associated legal spend
Collaborate with cross-functional partners on complex projects to sustain and enhance employment law compliance across multiple jurisdictions
Support the company's commitment to a discrimination and harassment free workplace
Advise company leadership and stakeholders on appropriate employment classifications and drive efforts to comply with applicable laws and regulations
Monitor the employment law landscape in the U.S. and globally ( including legislation, regulations, case law, and government enforcement activities) and advise company leadership on relevant developments
What An Ideal Background Looks Like
J.D. degree from an ABA-approved law school
10+ years of relevant legal experience (preferably with at least 2 years of in-house counsel experience at a technology company)
Expertise in U.S. employment law, primarily in California but also other states where Verkada has employees
Strong familiarity with employment law outside the U.S., primarily in the United Kingdom, Europe, and the Asia-Pacific region.
Experience handling both employment litigation and adversarial proceedings as well as employment-related internal investigations
Member of a US state bar in good standing (California preferred)
Employee Pay Disclosure
At Verkada, we want to attract and retain the best employees, and compensate them in a way that appropriately and fairly values their individual contribution to the company. With that in mind, we carefully consider a number of factors to determine the appropriate starting pay for an employee, including their primary work location and an assessment of a candidate's skills and experience, as well as market demands and internal parity. For this role, Verkada estimates a starting annual base salary will fall in the range of approximately $200,000-375,000. This estimate can vary based on the factors described above, so the actual starting annual base salary may be above or below this range. Annual base salary is also just one component of Verkada's total rewards package. A Verkada employee may be eligible for additional forms of compensation, depending on their role, including sales incentives, discretionary bonuses, and/or equity in the company in the form of Restricted Stock Units (RSUs).
US Employee Benefits
Verkada is committed to investing in the holistic health and wellbeing of all employees and their families. Our benefits and perks programs include, but are not limited to:
• Healthcare programs that can be tailored to meet the personal health and financial well-being needs - Premiums are 100% covered for the employee under most plans and 80% for family premiums
• Nationwide medical, vision and dental coverage
• Health Saving Account (HSA) and Flexible Spending Account (FSA) with tax saving options
• Expanded mental health support
• Paid parental leave policy & fertility benefits
• Time off to relax and recharge through our paid holidays, firmwide extended holidays, flexible PTO and personal sick time
• Professional development stipend
• Wellness/fitness benefits
• Healthy lunches and dinners provided daily
Verkada Is An Equal Opportunity Employer
As an equal opportunity employer, Verkada is committed to providing employment opportunities to all individuals. All applicants for positions at Verkada will be treated without regard to race, color, ethnicity, religion, sex, gender, gender identity and expression, sexual orientation, national origin, disability, age, marital status, veteran status, pregnancy, or any other basis prohibited by applicable law.