Senior Android Engineer - Access Control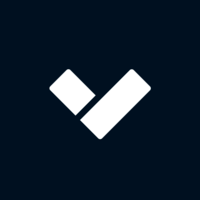 Verkada
Software Engineering
San Mateo, CA, USA
Posted on Friday, October 14, 2022
Who We Are
Verkada is the largest cloud-based B2B physical security platform company in the world. Only Verkada offers seven product lines — video security cameras, access control, environmental sensors, alarms, visitor management, mailroom management and intercoms — integrated with a single cloud-based software platform.
Designed with simplicity and scalability in mind, Verkada gives organizations the real-time insight to know what could impact the safety and comfort of people throughout their physical environment, while empowering them to take immediate action to minimize security risks, workplace frustrations and costly inefficiencies.
Founded in 2016 with more than $360M in funding raised to date, Verkada has expanded rapidly with 14 offices across three continents, 1,500+ full-time employees and 15,700+ customers across 70+ countries, including 43 companies in the Fortune 500.
Access Control is a critical part of every organization's day to day operations. It is currently Verkada's fastest growing org. Access control is ubiquitous and affects the day-to-day lives of billions of people around the world. We are all familiar with the act of badging into a building at work -- now imagine an organization with 100,000 people across thousands of doors. Verkada is on a journey to rethink Access Control through differentiated, easy-to-install hardware and intuitive, scalable software. As a Senior Android Engineer of the Access Control team, you will own the product that enables facilities, security and business professionals to support millions of users in their interaction with buildings around the world.
Responsibilities
Support the entire mobile application lifecycle (concept, design, test, and release) in a fast paced environment for both existing and new mobile applications.
Building next generation mobile features using the latest technologies including Bluetooth, NFC, and Ultra-wideband.
Work in iterative sprints to design, develop and test solutions.
Build automation and tests to streamline development.
Continually improve your craft as a software engineer by learning and leveraging the latest design patterns, principles and technology.
Requirements
BS/MS in Computer Science, something similar or equivalent work experience.
Minimum of 5+ years of relevant work experience
In-depth understanding of Kotlin and Android SDK
Experience working with backend server APIs.
Solid understanding of fundamental Computer Science concepts.
Excellent interpersonal skills and ability to work well alongside engineers of all levels.
Verkada is an equal opportunity employer. We strive to be a welcoming place for everyone, and we do our best to make sure all people feel supported and connected at work. A big part of that effort is support for members and allies of our internal communities like Women at Verkada, Pride at Verkada, Multicultural at Verkada, and Parents at Verkada.