Privacy Engineer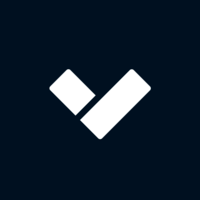 Verkada
San Mateo, CA, USA
Posted on Wednesday, August 24, 2022
Who We Are
Verkada is the largest cloud-based B2B physical security platform company in the world. Only Verkada offers seven product lines — video security cameras, access control, environmental sensors, alarms, visitor management, mailroom management and intercoms — integrated with a single cloud-based software platform.
Designed with simplicity and scalability in mind, Verkada gives organizations the real-time insight to know what could impact the safety and comfort of people throughout their physical environment, while empowering them to take immediate action to minimize security risks, workplace frustrations and costly inefficiencies.
Founded in 2016 with more than $360M in funding raised to date, Verkada has expanded rapidly with 14 offices across three continents, 1,500+ full-time employees and 15,700+ customers across 70+ countries, including 43 companies in the Fortune 500.
Overview
The Verkada Security Team is an engineering team at its core. Part of its charter is to build infrastructure, tools, frameworks and libraries for security and privacy controls. This is an opportunity to create components of Verkada's Command platform that protect the platform, customers and personal data. The role's broad scope means you will be writing code in a variety of technology stacks and collaborating with engineering teams across Verkada's Command platform.
Responsibilities:
Build tools, frameworks, paved roads and guardrails for facilitating privacy best practices
Drive adoption of privacy technologies throughout Verkada's products and infrastructure
Work cross-functionally with Engineering, Security, Product, Legal, Outside Privacy Counsel, and IT to provide guidance on privacy policies and controls including: effectiveness, implementation and automation
Research, build and maintain tooling for testing and continuous monitoring of privacy controls across multiple platforms including: AWS, IoT firmware, etc
Maintain documentation and a FAQ library for customer questions about Verkada privacy practices
Contribute to Verkada's Security and Privacy Awareness program
Develop and maintain a privacy engineering roadmap
Communicate progress, escalations, and issue resolution to management and team stakeholders
Build relationships with a broad range of Verkada employees at all levels to accomplish program objectives and further Verkada privacy goals
Qualifications:
Coding ability
Technical understanding of privacy best practices and common challenges
Outstanding written and spoken communication skills
Ability to effectively and autonomously accomplish outcomes across cross-functional teams in ambiguous situations with minimal supervision
Proven understanding and experience with data protection in cloud and IoT technologies. SaaS experience required
Ability to multitask, prioritize work and meet deadlines in a fast-paced startup environment
Understanding of GDPR and other privacy regulations
5+ years of software engineering experience
3+ years of privacy equivalent experience
B.S. and/or M.S. in Computer Science or a related technical field