Enterprise Development Representative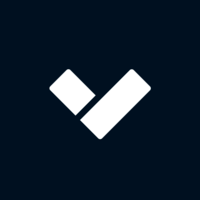 Verkada
Austin, TX, USA
Posted on Tuesday, August 23, 2022
Who We Are
Verkada is the largest cloud-based B2B physical security platform company in the world. Only Verkada offers seven product lines — video security cameras, access control, environmental sensors, alarms, visitor management, mailroom management and intercoms — integrated with a single cloud-based software platform.
Designed with simplicity and scalability in mind, Verkada gives organizations the real-time insight to know what could impact the safety and comfort of people throughout their physical environment, while empowering them to take immediate action to minimize security risks, workplace frustrations and costly inefficiencies.
Founded in 2016 with more than $360M in funding raised to date, Verkada has expanded rapidly with 14 offices across three continents, 1,500+ full-time employees and 15,700+ customers across 70+ countries, including 43 companies in the Fortune 500.
Verkada is excited to announce our Enterprise Development Representative (EDR) program! As an Enterprise Development Rep, you will support and work with Top Enterprise Reps in the industry. Ideal candidates should be passionate, high energy and a self-starter with the ability to adapt in a fast-paced sales organization while wanting to accelerate their sales career.
The EDR program will be a year long program that will set up for success as you learn what it takes to prospect, follow up and educate prospects on Verkada's Product Suite. This program has a promotion path into a closing role.
Responsibilities:
Prospect, qualify, follow up and educate a high volume of cold leads into prospects
Understand and uncover customer needs and business problems to effectively communicate how Verkada can solve them
Pro-actively generate meetings and opportunities for Enterprise Account Executives by positioning the value of Verkada
Generate sales-ready meetings and opportunities for Enterprise Account Executives
Provide accurate lead distribution and thorough discovery to your assigned Enterprise Account Executives
Use Verkada tech stack and sales enablement tools according to Verkada standards; provide metrics on leads
Consistently achieve quota to ensure territory revenue and growth objectives
Comfortable talking with prospects and internal/external customers and building relationships and monetizing them.
Ability to work in a fast paced, changing environment while still providing quality opportunities and driving revenue.
Strong entrepreneurial personality, self-motivated and self-managing.
Capacity to develop relationships quickly over the phone with customers and technical audience.
Strong team orientation and ability to build cross-functional relationships.
Understanding of sales cycles and required qualification criteria.
Ability to understand complex business environments and uncover customer issues, process problems, and translate need into business opportunities.
Requirements:
Highly motivated, driven and self-starting individual desire to be #1 and advance a career in Verkada's sales Org
Bachelor's Degree from an accredited University
1 year of experience in a professional sales position (any industry)
Written & verbal communication skills in English
Salesforce.com and Outreach experience is a plus

Salary: 50k base + 15k Variable & Equity
US Employee Benefits
Verkada is committed to investing in the holistic health and wellbeing of all employees and their families. Our benefits and perks programs include, but are not limited to:
• Healthcare programs that can be tailored to meet the personal health and financial well-being needs - Premiums are 100% covered for the employee under most plans and 80% for family premiums
• Nationwide medical, vision and dental coverage
• Health Saving Account (HSA) and Flexible Spending Account (FSA) with tax saving options
• Expanded mental health support
• Paid parental leave policy & fertility benefits
• Time off to relax and recharge through our paid holidays, firmwide extended holidays, flexible PTO and personal sick time
• Professional development stipend
• Wellness/fitness benefits
• Healthy lunches and dinners provided daily
Verkada Is An Equal Opportunity Employer
As an equal opportunity employer, Verkada is committed to providing employment opportunities to all individuals. All applicants for positions at Verkada will be treated without regard to race, color, ethnicity, religion, sex, gender, gender identity and expression, sexual orientation, national origin, disability, age, marital status, veteran status, pregnancy, or any other basis prohibited by applicable law.