Technical Support Engineer - UK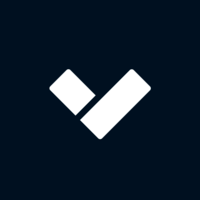 Verkada
IT, Customer Service
London, UK
Posted on Wednesday, April 15, 2020
Who We Are
Verkada is the largest cloud-based B2B physical security platform company in the world. Only Verkada offers seven product lines — video security cameras, access control, environmental sensors, alarms, visitor management, mailroom management and intercoms — integrated with a single cloud-based software platform.
Designed with simplicity and scalability in mind, Verkada gives organizations the real-time insight to know what could impact the safety and comfort of people throughout their physical environment, while empowering them to take immediate action to minimize security risks, workplace frustrations and costly inefficiencies.
Founded in 2016 with more than $360M in funding raised to date, Verkada has expanded rapidly with 14 offices across three continents, 1,500+ full-time employees and 15,700+ customers across 70+ countries, including 43 companies in the Fortune 500.
Verkada is expanding rapidly in the EMEA region. We are looking for Technical Support Engineers to support our growing base of enterprise customers in our London office. As a member of Technical Support, you will join a skilled team, supporting the entire line of Verkada cloud-managed building security products. Working independently and collaboratively, you will solve technical issues and advise customers on our platform. Responsibilities include troubleshooting complex customer environments, educating customers on system installation and configuration, collaborating with Engineers to identify and resolve bugs, providing crucial feedback to Product Management to drive product improvement, and creating knowledge base articles. Our team is the bridge between customers, Engineering, and Product Management. If you want to make an impact and advance your career in the cloud-managed IoT space, we'd love to hear from you!
Responsibilities
Full-stack troubleshooting of the Verkada platform including, network, hardware, software, and electrical issues
Provide best practice design, installation, and configuration expertise to enterprise customers
Communicate technical matters to customers both orally and in writing
Own customer issues from creation to resolution
Collaborate with Engineering and Product teams to test new products and identify bugs
Write technical knowledge base articles and whitepapers
Staying up to date on the latest products and industry technologies
Build tools and processes that will scale
Requirements
Strong understanding of network fundamentals: HTTP/HTTPS, TLS, VLANs, TCP/IP, DNS, NAT, DHCP, 802.11, firewalls, Ethernet/Cabling, PoE, and software systems
Experience working with Linux, APIs, Python, or other coding languages is a plus
Ability to communicate complex technical matters both orally and in writing
Excellent customer service skills and ability to multitask and prioritize in a fast-paced environment
Demonstrated problem-solving skills and attention to detail
Bachelor's or Master's degree in related technical discipline: Networking, Telecommunications, Systems Administration, Information Technology, Computer Science, Computer Engineering, or Cybersecurity
1+ years professional or internship experience in a technical or IT role preferred
Industry certifications are a plus: CCNP, CCNA, CCENT, CCDA, CWNP, CWNA, MCSE, CEH, Network+, Security+, A+
Perks and Benefits
Generous company paid medical & dental insurance coverage
Fertility benefits
Wellness allowance
Monthly commuter benefits
Kitchen filled with drinks and snacks & daily food allowance when working from the office
Verkada is an equal opportunity employer. We strive to be a welcoming place for everyone, and we do our best to make sure all people feel supported and connected at work. A big part of that effort is support for members and allies of our internal communities like Women at Verkada, Pride at Verkada, Multicultural at Verkada, and Parents at Verkada.