Product Design Mechanical Engineer (Fall Co-op)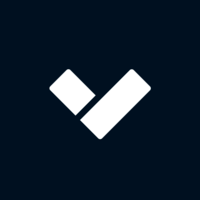 Verkada
Other Engineering, Product, Design
San Mateo, CA, USA
Posted on Wednesday, June 15, 2022
Who We Are
Verkada is the largest cloud-based B2B physical security platform company in the world. Only Verkada offers seven product lines — video security cameras, access control, environmental sensors, alarms, visitor management, mailroom management and intercoms — integrated with a single cloud-based software platform.
Designed with simplicity and scalability in mind, Verkada gives organizations the real-time insight to know what could impact the safety and comfort of people throughout their physical environment, while empowering them to take immediate action to minimize security risks, workplace frustrations and costly inefficiencies.
Founded in 2016 with more than $360M in funding raised to date, Verkada has expanded rapidly with 14 offices across three continents, 1,500+ full-time employees and 15,700+ customers across 70+ countries, including 43 companies in the Fortune 500.
As a Product Design Mechanical Engineer Intern at Verkada, you'll contribute to the design and development of new cameras, access control systems, sensors, and other enterprise IoT products. Verkada's PD engineers own all aspects of the mechanical design from prototype to mass production. You'll make a big impact — your designs will be a part of future products that Verkada ships.
Responsibilities
Take ownership of products from concept to mass production! Join a small, fast-paced team where you will make key design decisions and make a major impact on our future products.
Prototype and analyze mechanical systems for solutions to product requirements relevant to enterprise hardware (mounting, sealing, environmental resistance, thermal performance, tamper resistance, etc).
Learn what it takes to ship products and collaborate with a cross-functional team (work closely with Electrical Engineers and Industrial Designers).
Design parts for mass-manufacturing: includes dialing in DFM/DFA, leading validation testing, steering overseas vendor collaboration, and learning about tooling bring-up & part inspection.
Requirements
Pursuing a degree in Mechanical Engineering or a similar field.
Available for a Fall Co-Op (starting September 2023). Preferably for an extended term (4-8 months).
Strong understanding & intuition of strength of materials, thermodynamics, and manufacturing.
Experience with 3D CAD software.
Experience with rapid prototyping, building & testing hardware.
Passion for user-centric design: we design good-looking products that are easy to use.
Startup Mindset: As a fast-growing startup, every day brings new challenges and opportunities for growth, and we want you to grow with us!
Perks & Benefits
Monthly housing stipend (on top of hourly wage)
Healthy lunches and dinners provided daily
Intern events and mixers
Employee Pay Disclosure
At Verkada, we want to attract and retain the best employees, and compensate them in a way that appropriately and fairly values their individual contribution to the company. With that in mind, we carefully consider a number of factors to determine the appropriate starting pay for an employee, including their primary work location and an assessment of a candidate's skills and experience, as well as market demands and internal parity. For this role, Verkada estimates a starting hourly wage of $
45.00/hour
. A Verkada employee may be eligible for additional forms of compensation, depending on their role, including sales incentives, discretionary bonuses, and/or equity in the company in the form of Restricted Stock Units (RSUs).
Verkada is an equal opportunity employer. We strive to be a welcoming place for everyone, and we do our best to make sure all people feel supported and connected at work. A big part of that effort is support for members and allies of our internal communities like Women at Verkada, Pride at Verkada, Multicultural at Verkada, and Parents at Verkada.