Sr. Staff Application Security Engineer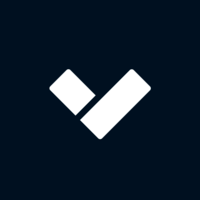 Verkada
San Mateo, CA, USA
Posted on Wednesday, April 20, 2022
Who We Are
Verkada is the largest cloud-based B2B physical security platform company in the world. Only Verkada offers seven product lines — video security cameras, access control, environmental sensors, alarms, visitor management, mailroom management and intercoms — integrated with a single cloud-based software platform.
Designed with simplicity and scalability in mind, Verkada gives organizations the real-time insight to know what could impact the safety and comfort of people throughout their physical environment, while empowering them to take immediate action to minimize security risks, workplace frustrations and costly inefficiencies.
Founded in 2016 with more than $360M in funding raised to date, Verkada has expanded rapidly with 14 offices across three continents, 1,500+ full-time employees and 15,700+ customers across 70+ countries, including 43 companies in the Fortune 500.
About Verkada
At Verkada, we're rethinking what it means to be physically safe. Today, we build security cameras that detect action, identify danger and help keep people and places safe and secure. Using a combination of software and hardware, we're transforming an industry that has seen little innovation for decades—and we already support thousands of customers. But this is just the beginning. We envision a world in which security systems feel as seamless and modern as the organizations they protect and our enterprise solution becomes a model for not just business security, but public security as well.
Responsibilities:
Facilitate the security baked into our applications throughout the software development lifecycle
Evangelize software security best practices through training and information sharing
Partner closely with engineering and product teams to improve the security of Verkada's products and exceed customers' expectations
Explore innovative solutions to enable Verkada business instead of "Security says No"
Collaborate with other engineering leaders to define, communicate, and execute on goals, priorities and process
Set up security tooling and secure defaults to ensure software security best practices
Perform architecture analysis, threat modeling and technical design reviews of sensitive features and infrastructure
Create and operate a bug bounty program
Triage and recommend solutions for security bugs from tools, third party assessments and bug bounties
Collaborate with the CISO and security team to grow the broader Verkada security program
Share your security experience with other teams internally and externally via security conferences and blogs
Help your peer engineers grow their own security reasoning and knowledge
Qualifications:
Bachelor of Science in Computer Science degree or equivalent
Strong experience with AWS, GCP or other cloud service provider
7 - 10+ years of experience as a security engineer, software engineer, site reliability engineer, or security consultant
Understanding of security weaknesses, exploits, attacks and mitigations
Experience and enthusiasm for learning about new security products, features, and strategies;
Coding ability. You will sometimes write production Python/Go code, security peer review code, build proofs of concept or implement automation scripts
Excellent collaborative skills
Outstanding written and verbal communication
Experience with most of the following: Security Development Lifecycle, Threat Modeling, Architecture Analysis, Technical Design Review, Security Code Review, Open Policy Agent, SIEM
Perks & Benefits
Generous company paid medical, dental & vision insurance coverage
Unlimited paid time off & 11 companywide paid holidays
Wellness allowance
Commuter benefits
Healthy lunches and dinners provided daily
Generous paid parental leave policy & fertility benefits