Manager, Pricing & Commercial Operations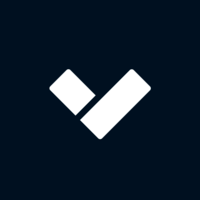 Verkada
Operations
San Mateo, CA, USA
Posted on Sunday, February 13, 2022
Who We Are
Verkada is the largest cloud-based B2B physical security platform company in the world. Only Verkada offers seven product lines — video security cameras, access control, environmental sensors, alarms, visitor management, mailroom management and intercoms — integrated with a single cloud-based software platform.
Designed with simplicity and scalability in mind, Verkada gives organizations the real-time insight to know what could impact the safety and comfort of people throughout their physical environment, while empowering them to take immediate action to minimize security risks, workplace frustrations and costly inefficiencies.
Founded in 2016 with more than $360M in funding raised to date, Verkada has expanded rapidly with 14 offices across three continents, 1,500+ full-time employees and 15,700+ customers across 70+ countries, including 43 companies in the Fortune 500.
Job Description
This cross-functional role works closely with Sales, Sales Ops, Finance, & Product to help develop and deliver the processes and frameworks around pricing strategy and execution. We are developing the Deal Desk to help accelerate revenue while delivering on margin targets for the business. This role & team has a broad mandate with widespread company and executive exposure.
You'll tackle a range of problems, including:
Balance revenue vs. margin goals for the company across multiple products, channels, segments, and geographies.
Develop scalable processes and high performance teams to manage a variety of deal types, ranging from multi-million dollar deals with global companies to small / midsize deals.
Ensure our global sales teams can continue to move very quickly and customize solutions for their customers and partners.
Review discount approval requests and analyze competitive dynamics on a deal by deal basis to maximize gross margin.
Grow total revenue by monitoring success and engagement of sales incentives programsDrive independent projects to find revenue/margin opportunities, then build and scale them
Requirements
Minimum of 7+ years of experience in a business oriented function
Undergraduate degree in Economics, Finance, Engineering, or similar quantitative field
Strong quantitative capabilities, ability to engage at portfolio and deal level
Willingness to roll up your sleeves and dig into data
Ability to collaborate with and influence sales, Product Management, and executive teams
Experience selling enterprise products a bonus
Culture and Values
Visionary thinker: At Verkada, you will tackle large, complex problems with no clear answers.
Teach and learn: You will learn new technologies while being entrusted with the ownership of a business, and we hope to learn something from you in turn.
Startup mindset: As a small, fast-growing startup, every day brings new challenges and opportunities for growth, and we want you to grow with us!