Group Product Manager, Matching & Automation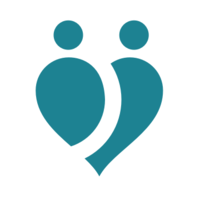 Trusted Health
Product
Remote
Posted on Wednesday, May 17, 2023
Trusted, Inc. is the leading digital labor marketplace and workforce management solution for the healthcare industry. We are headquartered in San Francisco but we've taken a digital-first approach to building our workforce and the majority of our team resides across the US and abroad.
Trusted was founded in 2017 with a focus on the largest profession in healthcare: nursing. Since then, we've taken a process dominated by recruiters and phone calls and converted it to a fully digital experience, connecting nurses directly to job opportunities and handling benefits, payroll, onboarding, and compliance. Our platform provides full employer of record services for employers in all 50 states and the District of Columbia.
In 2020, we launched our proprietary staffing platform, Works. Works helps hospitals solve one of their biggest challenges: filling every shift in an environment where demand for healthcare services and labor costs are increasing exponentially. With Works, facilities can create their own on-demand nursing workforce and manage all the details from a single system. Using predictive insights and recommendations, Works helps hospitals react to fluctuations in demand, while its staffing marketplace creates competition to fill open job requisitions with high-quality, active talent.
Trusted has support from top institutional investors such as Craft Ventures, Felicis Ventures, StepStone Group, and Founder Collective, as well as healthcare innovators like Texas Medical Center, Mercy Health, Intermountain Ventures, Town Hall Ventures, and Healthbox. Most recently we closed a $149 million Series C round to fund our next stage of growth.
We're looking for a strong product leader who will define, build and own our next gen matching and automation experience. You'll need to be comfortable with marketplace dynamics, product strategy, experimentation, algorithmic thinking, data science, AI and personalization. The ideal candidate will enjoy owning a product end to end from coming up with a strategy, to building and executing, to detailed measurement and iteration.
Your responsibilities (Day-to-Day)
Product Strategy Development:
Collaborate with the executive team to define the strategic vision for the Matching and Automation product area.
Conduct market research, competitor analysis, and user feedback analysis to identify opportunities and inform product roadmap decisions.
Develop a deep understanding of customer needs and pain points to drive product innovation and differentiation.
Product Roadmap and Execution:
Define and prioritize the product roadmap for the Matching and Automation domain, aligning it with company OKRs and customer needs.
Work closely with cross-functional teams, including Engineering, Data Science, and UX/UI, to execute on your roadmap
Break down complex problems into actionable user stories, features, and epics and lead the team to execute
Matching and Automation Algorithm Development:
Lead the development and improvement of advanced matching algorithms, leveraging AI and machine learning techniques.
Collaborate with Data Science and Engineering teams to build and optimize algorithms that enhance the accuracy and efficiency of our matching processes.
Monitor and evaluate the performance of algorithms, conduct A/B testing, and iterate on improvements to drive continuous enhancements.
Analytics and Data-Driven Decision-Making:
Define key metrics and own end-to-end performance of these metrics Use data-driven approaches to optimize matching algorithms, automation processes, and product features.
Stakeholder Management and Communication:
Collaborate with internal stakeholders, including CX, marketplace, marketing, and other teams, to gather requirements and ensure alignment
Work closely with UX/UI designers to create intuitive user experiences that align with customer needs and product goals.
Communicate product vision, progress, and outcomes to executive leadership, team members, and other relevant stakeholders. Leadership: Manage and mentor a Product Manager within the Matching and Automation team, providing guidance, support, and coaching to help them succeed Foster a collaborative and inclusive team culture, promoting knowledge sharing, cross-functional collaboration, and continuous improvement.
Foster a sense of ownership and accountability within your team Provide guidance and support in product discovery, strategy development, and roadmap planning, helping your team make informed decisions.
You have
Strategic: you enjoy thinking in frameworks and understand the fundamentals of product strategy
A fast mover: you know how to be 80/20 and prioritize and execute on the most important workstreams
Strong relationship builder: you understand how to influence without authority
Comfortable with ambiguity: you know how to navigate white space and solve tough strategic problems with little to no guidance
You possess a strong background in matching algorithms, AI, and automation, with a passion for leveraging technology to improve our customer experience
You are an excellent communicator, with the ability to articulate complex concepts and ideas to technical and non-technical audiences.
Analytical and data-driven: You're comfortable getting deep in Excel, SQL, Tableau, Looker, Amplitude, and any other tools to drive analyses; or you're willing to learn the right tools
Bachelor's degree in Computer Science, Engineering, or a related field (advanced degree preferred).
Proven experience as a Product Manager or similar role, delivering successful products using matching algorithms, AI, or automation.
Strong understanding of marketplace dynamics Proficiency in data analysis, using tools such as SQL, Python, or R to extract insights and make data-driven decisions.
Familiarity with Agile methodologies and product management best practices.
Excellent communication and presentation skills, with the ability to effectively convey ideas and influence stakeholders.
Proven ability to drive cross-functional teams and work collaboratively in a fast-paced environment.
Core strategy training: ideally you've worked for a few years at top-tier strategy consulting firms (McKinsey, Bain, BCG) and have developed your fundamentals in a fast-paced environment
Strong operational experience at a tech company or startup
Previous product strategy & ops or product management experience
Experience with navigating ambiguity and experimentation
We offer
Paid vacation & sick time, paid family leave, and flexible work hours
Employer-paid health insurance, vision, and dental
Employer-paid life insurance
Mindfulness and fitness reimbursement
Monthly cell phone reimbursement
Employer-sponsored 401k
Trusted Health provides equal employment opportunity for all applicants and employees. All qualified applicants will be considered regardless of an individual's race, color, sex, gender identity or expression, religion, age, national origin, citizenship, physical or mental disability, medical condition, family care status, marital status, domestic partner status, sexual orientation, military or veteran status, or any other basis protected by federal, state or local laws. If you cannot submit your application due to a disability, please email hello@trustedhealth.com; we will reasonably accommodate individuals with disabilities to the extent required by applicable law.