Client Director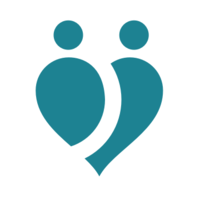 Trusted Health
Sales & Business Development
Remote
Posted on Thursday, May 11, 2023
Trusted, Inc. is the leading digital labor marketplace and workforce management solution for the healthcare industry. We are headquartered in San Francisco but we've taken a digital-first approach to building our workforce and the majority of our team resides across the US and abroad.
Trusted was founded in 2017 with a focus on the largest profession in healthcare: nursing. Since then, we've taken a process dominated by recruiters and phone calls and converted it to a fully digital experience, connecting nurses directly to job opportunities and handling benefits, payroll, onboarding, and compliance. Our platform provides full employer of record services for employers in all 50 states and the District of Columbia.
In 2020, we launched our proprietary staffing platform, Works. Works helps hospitals solve one of their biggest challenges: filling every shift in an environment where demand for healthcare services and labor costs are increasing exponentially. With Works, facilities can create their own on-demand nursing workforce and manage all the details from a single system. Using predictive insights and recommendations, Works helps hospitals react to fluctuations in demand, while its staffing marketplace creates competition to fill open job requisitions with high-quality, active talent.
Trusted has support from top institutional investors such as Craft Ventures, Felicis Ventures, StepStone Group, and Founder Collective, as well as healthcare innovators like Texas Medical Center, Mercy Health, Intermountain Ventures, Town Hall Ventures, and Healthbox. Most recently we closed a $149 million Series C round to fund our next stage of growth.
What we're looking for
We're looking for a Client Director to manage a territory of existing direct clients and MSP channel partners, as well as sell and grow new clients, thereby growing the number of contract job opportunities for our nurse and allied health professionals in Trusted Marketplace.
You will deploy selling strategies by establishing and leveraging long term client relationships, negotiating best-in-class contractual terms, and fostering effective internal partnerships that will enable Trusted to achieve revenue and working staff goals. Through weekly calls, in-person meetings, and quarterly business reviews, you will be the primary point of contact to our customers and will provide excellent customer service and support that establishes Trusted as a valued staffing partner. You will continually expand your knowledge of healthcare staffing market trends, industry analyst updates, and competitive data in order to more effectively serve clients as a trusted advisor and consultant.
Your responsibilities
Maintain and grow the number of Trusted direct and MSP Channel Partner clients and become the "Voice of the Customer" to ensure Trusted is providing the highest level of customer service and support
Negotiate competitive contract terms that align with Trusted business goals and ensure high fill rates for our clients
Achieve quarterly and annual revenue and jobs goals
25% travel, expect to be on the road 1 week/month
Who you are
Strategic-thinker. You see the big picture in a relationship and know how the little things you do today to provide value can create big things down the road.
Customer-focused. You represent the customer in our marketplace and seek to advocate on their behalf, ensuring Trusted provides the ultimate customer experience and partnership.
Detail-oriented. You know how to explain how we are different, why that matters, and why it is a strategic benefit for our clients to work with Trusted..
Personable and reliable. You can create and grow relationships with key stakeholders by providing value and meeting their needs in order to grow these relationships.
Results Orientated. You know how to organize and plan your time to ensure your goals and objectives are met, enabling Trusted to achieve and exceed all company goals.
You have
8+ years of experience in a Sales or Account Manager role in staffing or talent management, preferably in healthcare
Experience in building and maintaining relationships through excellent presentation and communication skills with the ability to hold challenging conversations
Knowledge and understanding of the healthcare staffing landscape and buyers, preferred
Worked cross-functionally and enjoy working as a team to achieve a goal
We offer
Paid vacation & sick time, paid family leave, and flexible work hours
Employer-paid health insurance, vision, and dental
Employer-paid life insurance
Mindfulness and fitness reimbursement
Monthly cell phone reimbursement
Employer-sponsored 401k
#LI-EK1
Trusted Health provides equal employment opportunity for all applicants and employees. All qualified applicants will be considered regardless of an individual's race, color, sex, gender identity or expression, religion, age, national origin, citizenship, physical or mental disability, medical condition, family care status, marital status, domestic partner status, sexual orientation, military or veteran status, or any other basis protected by federal, state or local laws. If you cannot submit your application due to a disability, please email hello@trustedhealth.com; we will reasonably accommodate individuals with disabilities to the extent required by applicable law.