Head of Product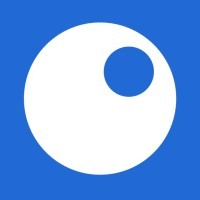 Proton.ai
Product
Cambridge, MA, USA
Posted on Thursday, September 14, 2023
About Us:
The wholesale distribution industry is ready for a revolution, and Proton is leading the charge. The world relies on distributors to sell nearly every physical product, but despite its massive contribution to the global economy, this industry has been left behind in terms of technology. Proton is changing that. With AI-powered sales software, we're breaking through the complexity of selling millions of products and making it easier for distributors to anticipate customer needs. Our mission is to bring the distribution industry into the modern age and the results speak for themselves. Distributors using Proton see 10x ROI, faster new hire ramp-up, and happier sales teams.
In 2022, we raised a $20M Series A backed by Felicis Ventures (investors in Twitch, Shopify, Opendoor, and many others) and Battery Ventures. This year, we're laser-focused on driving customer growth. If you're excited about the opportunity to wear multiple hats, and continuously learn and experiment, now's the time to join the Proton team.
The role:
Proton is looking for an experienced Head of Product to join our fast-growing SaaS team! Reporting directly to our CEO, the Head of Product will direct our product management efforts, be the custodian of the product vision, own the product roadmap, establish repeatable prioritization and planning processes, and will be part of our highly collaborative process in forging our overall strategy.
We're looking for a Product Leader who has a track record of leading, developing, and scaling a world-class Product Team who can execute on the product vision. You're an ideal candidate if you can pivot from high-level strategic thinking to getting your hands dirty alongside your team and cross-functional partners - all in the name of shipping great products. This is a career-defining opportunity to have a direct impact on the growth and expansion of Proton as we disrupt the $7 trillion distribution market.
This role will be based in Boston with a hybrid schedule (3 days in office, office located in Kendall Square).
What you'll do:
Closely collaborate with the CEO and leadership team to define, guide, and develop the strategy and future roadmap of all products and services
Through your deep understanding of our customers' challenges and close partnership with engineering, lead your team to build features that delight our customers
Lead, motivate, and develop the team of product managers and designers
Currently this is a player-coach role, as such, you will be spearheading special projects, taking the lead on the development of new features, and simultaneously overseeing the management of the rest of the team (2 Product managers and a designer)
Align team with end-to-end product line vision and the company's strategy, goals, and key performance indicators
Partner with engineering leadership to develop and be accountable for product and engineering metrics for success, including delivery milestones and feature adoption metrics
Work with our marketing, sales, and customer success teams to make product releases a success - driving new leads, helping deals close, and improving overall customer satisfaction
You'll be a great fit for this role if you have:
B2B product management experience in an early-stage SaaS startup environment, ideally joining at seed or A and staying through B or C
A strong grasp of product management best practices (how to organize a roadmap, how to plan specific features, how to coordinate across teams, etc), and a track record of those best practices into action
Exceptional management and mentorship skills and a passion for coaching people
Empathy for our customers and the ability to understand and prioritize their needs via user feedback, user research, experimentation, and data
Experience working cross-functionally, especially with engineering leadership and software engineers, to turn feature ideas into reality
Solid business and strategic intuition combined with problem-solving, listening, and interpersonal skills
A metrics-driven approach to product prioritization and feature and team performance
Benefits:
Competitive Salaries + Company Stock Options

- we want to pay you well (and equitably!) and make you feel like an owner.

Flexible Schedule

- we think high levels of autonomy, responsibility, and working asynchronously foster an amazing workplace.

Unlimited PTO + 10 Company Paid Holidays

- we even have tools implemented to detect burnout to make sure folks recharge regularly.

401k with Employer Contribution

(US only, for now!) - we know work isn't forever, so we contribute up to 3% of your salary to help you prepare whether you directly contribute or not.

Medical, Dental, and Vision Insurance

- we cover one medical plan 100% in the USA and cover a premium plan 100% for international employees (for US- this includes a HSA!) and cover 50% for dependents on all our medical plan options.

$450 Quarterly Remote Working Stipend

- to iterate and upgrade your WFH setup, cover cell phone/internet bills or even to go towards Coworking space!

12 Weeks Fully Paid Parental Leave

- that goes for primary and secondary caregivers; even if you're adopting or fostering!

Biannual Company Paid Off-sites

- time for us to be together, brainstorm, and make magic happen.