Senior Data Scientist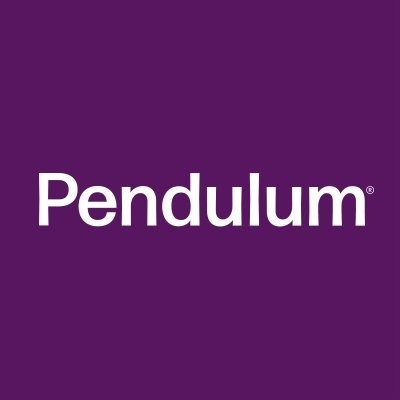 Pendulum
Data Science
San Francisco, CA, USA
Posted on Friday, February 24, 2023
Pendulum
®
is on a mission to help people improve physical and mental health by creating a new category of products that target the microbiome. We are researching, developing and commercializing a novel class of rationally-designed Live Synbiotics
™
(probiotics + prebiotics) that have demonstrated clinical efficacy to treat conditions like metabolic syndrome, inflammation and neurodegeneration.
Pendulum has created proprietary pipelines to build a unique discovery platform that identifies key, novel bacterial strains and the prebiotics that feed them.
We are a highly collaborative team of scientists, engineers, physicians, marketers and salespeople interested in improving human health by using the latest research from diverse fields, such as microbiology, molecular biology, high-throughput genomics, distributed computing, pharmaceutical development and nutrition. We believe strongly in an individual's transparency and strong communication to enable the most effective and efficient path to team success.
If you're interested in building a new category of products that will help improve the lives of people globally and you love working in a cross-functional, collaborative, inspiring environment, please continue reading!
We are seeking an individual with a proven track record working with commercial teams to develop, communicate and maintain metrics, dashboards and predictive models to achieve key business objectives. The ideal candidate will enjoy explaining complex data and analytics concepts and tradeoffs to technical and non-technical audiences. As a technical leader, ideal candidates will define and communicate standards across the organization, work with engineering teams to align activities with business goals and mentor data scientists and analysts across the organization.
Responsibilities
Partner with commercial teams to develop and define metrics and visualizations that guide data-driven decisions
Partner with engineering and technical teams to prioritize data engineering efforts and standards
Work with data engineering team to define, implement and organize user-facing analytics tools, e.g., dashboards, metrics and predictive models
Guide A/B testing experimental design, analysis and interpretation
Design, implement and apply appropriate analytics techniques using R or Python
Define analytics best practices, visualization guides, standards and mentor analysts and data scientists across the organization
Provide leadership to identify and define KPIs and metrics that need to be used for tracking execution strategy
Work with business teams to show why certain metrics should or should not be used based on data driven insights
Summarize and highlight key data-driven insights to executive team to inform key decisions and drive improved outcomes
Review work and provide valuable feedback on analyses produced by analysts, data scientists and engineers
Requirements
Master's or PhD in Statistics, Computer Science or another quantitative field
8+ years of industry experience in Data Science and Analytics
6+ years experience in Python, R and SQL
Experience leading complex cross functional projects and teams
Experience promoting best practices and excellence across an analytics team
Experience developing a vision, roadmap, datasets, and tooling in a nascent area
Experience working with modern cloud based data stack
Knowledge of statistics fundamentals, EDA, hypothesis testing, experimental design and analysis
Knowledge of predictive modeling, forecasting and sequential testing
Experience working on customer analytics to drive user growth, retention/churn, attribution, and LTV models
Excellent oral and written communication skills
Intensely curious problem solver who stays current on the latest techniques and introduces new methods when appropriate
Salary & Benefits
155,000 to 300,000 (DOE)
Medical, Dental, and Vision
Commuter Benefits
Life & STD Insurance
Company match on 401 (k)
Flexible Time Off (FTO)
Equity
Pendulum Therapeutics, Inc. is committed to creating a diverse environment and is proud to be an equal
opportunity employer. All qualified applicants will receive consideration for employment without regard to
race, color, religion, gender, gender identity or expression, sexual orientation, national origin, genetics,
disability, age, or veteran status. We welcome all to apply.