Clinical Quality Lead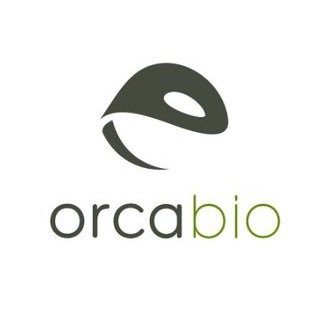 Orca Bio
Quality Assurance
Remote
Posted on Saturday, September 9, 2023
Over one million people in the world today are fighting blood cancer. While a traditional
allogeneic stem cell transplant
has been the best hope for many patients, the transplant itself can prove fatal or lead to serious conditions, such as graft versus host disease.
Orca Bio's investigational, high-precision cell therapies are designed to replace a patient's compromised blood and immune system with a healthy one, while dramatically lowering the risk of developing life-threatening or debilitating transplant-related side-effects. The first application of Orca Bio's platform is in blood cancer where the unmet need is most acute; with a robust pipeline of promising cell therapies, we plan to extend into autoimmune diseases and genetic blood disorders as well.
As we continue to scale our organization and expand our footprint, we're seeking a
Clinical Quality Leader
to be accountable for ensuring our clinical programs have the expected oversight and are functional and compliant.
The
Clinical Quality Lead
will be responsible for leading Orca Bio's Clinical Quality Assurance (CQA) to ensure compliance with Good Clinical Practice (GCP) and Good Pharmacovigilance Practices (GPVP) and inspection readiness for Orca's lead program. The candidate will be responsible for ensuring development and implementation of Orca's Clinical Quality strategy, processes, procedures, and standards as required by applicable regulations.
RESPONSIBILITIES
Oversee Clinical Vendor Audit & Compliance Monitoring Programs.
Design and implement the clinical vendor audit plan in collaboration with clinical development.
Drive compliance and ongoing process improvement cross functionally in collaboration with clinical development, clinical operations, regulatory, safety and the broader quality function.
Provide appropriate risk analyses for key stakeholders to make critical decisions.
Lead and oversee effective risk-based audits for vendors/Contract Research Organizations (CROs), clinical investigator sites, and ensure documents are tracked and maintained within standards (e.g., Trial master Files, Clinical Study Reports, Protocols, etc.)
Establish the quality and compliance criteria-related acceptability for clinical vendors.
Oversee effective deviation identification, management, and remediation across Orca Bio monitored GCP activities including clinical vendors and clinical investigational sites.
Oversee the evaluation of existing clinical vendors to assure continued compliance with GCP regulations, guidelines, and standards.
Oversee the review of site and vendor audit reports (i.e. observations and ratings) and communicate findings to management.
Lead the GCP inspection management program, including inspection readiness activities, inspection conduct, and preparation of responses to health authorities.
Support process development and revision providing ad hoc compliance advice.
Assess new and emerging regulations and industry best practices as they apply to the Orca Bio Quality Management System and GCP practices.
Serve as internal resource for current and planned GCPs, ICH guidelines, and Clinical Operations SOPs.
Collaborate with Quality Management and Quality Systems QA to identify and mitigate GCP quality and compliance issues with potential systemic impact.
Collaborate with internal stakeholders to ensure all systems, processes, and outcomes comply with applicable regulatory expectations, regulations, and guidelines, including, but not limited to FDA (Food and Drug Administration), EMA (European Medicines Agency), and ICH (International Council for Harmonization).
Monitor and interpret compliance issues identified across clinical programs and elevate systemic problems with appropriate recommendations/solutions to senior management for immediate and long-term resolution.
Communicate the state of compliance to executive management by establishing a Quality Management Review.
Required Qualifications
Bachelor's degree in biology, chemistry or other relevant discipline.
Two (2)+ years of GCP auditing experience.
Working knowledge of regulatory guidelines and expertise in Quality for the advancement of therapeutics through different phases of development.
Proficiency with creating SOPs and working with Contract Research Organizations.
Advanced understanding of Quality principles, GCP regulatory requirements, Good Documentation Practices, and GCP quality review methods.
Demonstrated ability to interact with cross-functional teams to ensure the compliance of the GCP operations.
Understanding of basic scientific/technical concepts.
Strong technical writing skills.
Proven interpersonal skills with the ability to work collaboratively. Ability to establish and maintain effective working relationships.
Excellent organizational skills and the ability to manage concurrent deliverables and work effectively in a challenging, milestone-driven environment.
Preferred Experience
Ten (10)+ years' related experience in the pharmaceutical/biotech industry, with increasing responsibilities and relevant QA experience.
Cell therapy experience.
BLA filing experience.
Experience leading or supporting BIMO or other FDA inspections.
Knowledge of GLP as applicable to non/pre-clinical studies.
Who we are
We are scientists, engineers and business operators working with urgency to develop new therapies for patients faced with no or extremely limited options today.
We are driven by a passion for science and compassion for patients. We act with urgency to ensure our treatments are one day accessible to all patients who need them.
We strive to do things right. Excellence in our work means the potential to unlock a better quality of life for our patients, and with that comes tremendous responsibility.
We innovate daily on a path that hasn't been paved. This means we lean heavily on our entrepreneurial spirit and are comfortable taking calculated risks to achieve progress toward our mission. It means we aren't afraid to ask "why not", and encourage lively discourse around rethinking the status quo.
We work hard to preserve our start-up culture rooted in camaraderie and leadership by example - by everyone, regardless of title.
We're proud to be an equal opportunity employer, and have seen how our differences - when celebrated and woven together - create stronger and more lasting solutions that better serve our team, our partners, and most importantly, our patients and the providers who treat them.
We invite you to join us and bring your unique perspective and experiences to our team.