Accounting Manager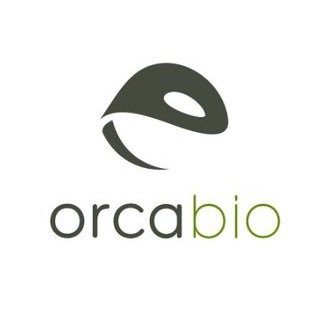 Orca Bio
Accounting & Finance, Sales & Business Development
Menlo Park, CA, USA
Posted on Tuesday, June 27, 2023
Over one million people in the world today are fighting blood cancer. While a traditional
allogeneic stem cell transplant
has been the best hope for many patients, the transplant itself can prove fatal or lead to serious conditions, such as graft versus host disease.
Orca Bio's investigational, high-precision cell therapies are designed to replace a patient's compromised blood and immune system with a healthy one, while dramatically lowering the risk of developing life-threatening or debilitating transplant-related side-effects. The first application of Orca Bio's platform is in blood cancer where the unmet need is most acute; with a robust pipeline of promising cell therapies, we plan to extend into autoimmune diseases and genetic blood disorders as well.
Responsibilities:
Lead monthly close procedures, including the timely preparation of journal entries and account reconciliations.
Prepare monthly clinical trials expense and accruals calculations.
Prepare monthly financial statement fluctuation analyses.
Maintain corporate credit card program and travel and expense program.
Oversee and/or prepare tax and other regulatory filings.
Support financial statement audits.
Participate in ad hoc projects and other related activities.
Qualifications:
Bachelor's degree in Accounting, Finance or Business Administration. CPA preferred.
6+ years of accounting experience, with public accounting and life sciences industry experience preferred.
Pre-IPO and public company experience preferred.
Experience with NetSuite ERP or equivalent.
Strong knowledge of US GAAP and internal controls over financial reporting.
Excellent communication skills, including strong interpersonal skills, leadership and presentation skills.
Strong problem-solving ability, and attention to timelines, detail and quality.
Ability to work independently.
Who we are
We are scientists, engineers and business operators working with urgency to develop new therapies for patients faced with no or extremely limited options today.
We are driven by a passion for science and compassion for patients. We act with urgency to ensure our treatments are one day accessible to all patients who need them.
We strive to do things right. Excellence in our work means the potential to unlock a better quality of life for our patients, and with that comes tremendous responsibility.
We innovate daily on a path that hasn't been paved. This means we lean heavily on our entrepreneurial spirit and are comfortable taking calculated risks to achieve progress toward our mission. It means we aren't afraid to ask "why not", and encourage lively discourse around rethinking the status quo.
We work hard to preserve our start-up culture rooted in camaraderie and leadership by example - by everyone, regardless of title.
We're proud to be an equal opportunity employer, and have seen how our differences - when celebrated and woven together - create stronger and more lasting solutions that better serve our team, our partners, and most importantly, our patients and the providers who treat them.
We invite you to join us and bring your unique perspective and experiences to our team.