Drupal Architect and Tech Lead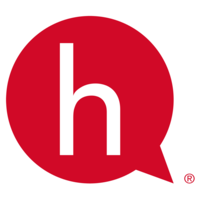 Hearsay Systems
Software Engineering, IT
Budapest, Hungary
Posted on Saturday, April 1, 2023
What are you looking for in your next company? An open, friendly culture? Smart application of an excellent tech stack? Real diversity? Rock-solid products? If these matter to you, we have some great things to talk about.
The Drupal Architect and Tech Lead will serve as an advanced technical expert in Drupal, responsible for technical strategy and high-level solution design of website implementations for Hearsay customers.
You'll establish best practices and repeatable processes to be used by our offshore Drupal engineering team; evaluate and recommend tools, modules and libraries; and ensure that our website solution is secure, scalable, maintainable, and performant. While overseeing the work of Drupal front-end and back-end engineers during end-to-end delivery, you'll identify and lead the resolution on technical risks, support engineers in debugging issues and problem-solving, and ensure the development of high-quality code by engineers.
You'll also serve as an internal Drupal Subject Matter Expert (SME) to Hearsay Product, Engineering and Professional Services team members, bringing your deep understanding of Drupal's capabilities as well as overall website development best practices within the software development lifecycle.
About Hearsay Systems
Founded in 2009, Hearsay Systems is the trusted global leader in digital client engagement for financial services. Our Client Engagement Platform empowers over 200,000 advisors and agents to proactively guide and capture the last mile of digital communications in a compliant manner. The world's leading financial firms—including BlackRock, Charles Schwab, Morgan Stanley and New York Life—rely on Hearsay's compliance-driven platform to scale their reach, optimize sales engagements, grow their business and deliver exceptional client service.
We are a tight-knit and dedicated team that passionately believes in our products, our people, and our culture. Our products help advisors and agents scale personalized customer engagements across social media (Facebook, LinkedIn, Twitter, Instagram), websites, text, and voice.
Hearsay is headquartered in San Francisco, with globally distributed teams throughout North America, Europe and Asia. Hearsay is backed by Sequoia Capital, NewView Capital, and Salesforce Ventures.
What you will do:
Serve as a Drupal solutions architect and SME, providing guidance and collaboration with internal and external teams on implementation projects.
Work closely with the Product and Engineering teams to evolve the Sites product in a scalable and extensible fashion.
Architect innovative, scalable and efficient solutions and integrations.
Estimate levels of effort, and provide recommendations for feature prioritization, factoring in dependencies and business priorities.
Work closely with distributed teams (US, Hungary and India), including project and product managers and developers, to ensure smooth execution.
Surface technical areas of opportunity to support Drupal site implementations, and help identify new approaches, tools and technologies per customer and market needs.
Provide expertise in the development of standards, architectural governance, best practices and repeatable processes.
Stay up-to-date within the industry and advocate for innovation.
Provide expert Drupal technical consultation to internal, partner, and client audiences.
About you:
Experience as a technical lead and architect, ideally in a professional services or consulting environment, with a demonstrable history of leading Drupal engineering efforts and teams
Advanced experience with Drupal architecture, best practices and coding standards
In-depth experience with integration with third-party applications and customer ecosystems
Several years of Drupal 7, 8 & 9 experience in building and deploying large-scale and responsive enterprise websites and applications
An interest, and ideally experience, in scaling solution offerings that blend repeatable standards with customer-specific customizations
Exceptional communication and interpersonal skills, a love of solving complex problems, and enjoyment of collaborating with cross-functional teams in a fast-paced environment
Able to communicate technical solutions to non-technical audiences
Comfortable piloting new initiatives, and operating with a degree of ambiguity
The ideal candidate has:
Professional certification in Drupal 8 or 9, software architecture, frameworks or languages
Experience with Pantheon and with working with headless CMS's and/or with operating Drupal in a decoupled environment
What we can offer you:
Hybrid working model
Extra paid time off
Stock options
Private health insurance
In-office food & beverages - including lunch
Training budget
Mobile subscription coverage
Home office budget
In the case of non-EU citizens, You should have a Permanent Residence Card or Residence Card for Third-country National Family Member of EEA National), as we cannot support the visa process.
Our commitment to diversity and inclusion: At Hearsay we believe that diverse teams are the best teams. We are an equal opportunity employer and do not discriminate on the basis of race, religion, color, nationality, gender, sexual orientation, age, marital status, veteran status, or disability status.
I hereby acknowledge that my personal data included in my application will be processed for the purpose of the recruitment process under the General Data Protection Regulation as of 25 May 2018, as amended from time to time.
#LI-KS1
#LI-Hybrid