L1 Support Agent ($30,000/year USD), Sparkrock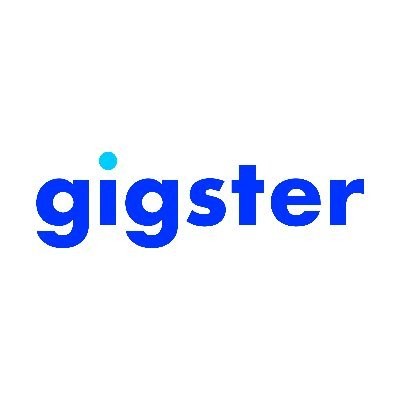 Gigster
Customer Service
Canada
Posted on Friday, May 5, 2023
Are you exceptionally good at resolving problems? Are you someone at work or academic environment whose all colleagues reach out to asking for advice on how to resolve a certain problem with a tool or system? And are you looking for a serious opportunity to take your skills to the next level? If so, then keep reading...We are convinced that the best support agents are smart individuals who enjoy learning new things and can apply knowledge to address the challenges that customers face. The ideal candidate will possess driven, strong communication skills, problem-solving, and desire to advance in the future. This is a fantastic entry point into a great, fast-paced organization that enables multiple opportunities to advance and grow your career.We also understand that top performers want to develop and grow. That's why we provide continuous training and coaching focused on unlocking people's potential. We want all our support team members to unleash their potential and let that be the driver for development.We are an organization where you will have unlimited opportunities to grow and develop, where you don't have to worry about factors outside of your control, and where there's no ambiguity about what's expected or what it takes to be successful.If you are passionate about learning and growing and want to develop into a top customer service professional, this role is for you!Sparkrock helps social benefit organizations like nonprofits, school boards, and government agencies to reach their greatest potential using technology. We help to make these mission-driven organizations more efficient, freeing up their time and resources to focus on the good they want to achieve. Every day nearly 45,000 people use our ERP & CRM products to make the world a better place, and we're looking to double our impact in the next three years.
What You Will Be Doing
Solving difficult customer problems in close alignment with SLAs defined for the different product components.
Identifying areas to improve the knowledge we use for resolving customer issues and improving our AI support channels.
Communicate with customers through different channels (voice or written) and determine the best way to address their issues by asking accurate and meaningful questions.
Continuously master our product(s) and its components by going deep into our knowledge resources.
What You Will NOT Be Doing
Getting bored answering simple questions.
Working on easy and straightforward tickets such as resetting passwords.
Working alone and with low customer interaction.
Analyzing, writing, or debugging source code.
What You Will Learn
How to consistently deliver high-quality tickets you resolve.
How to take your problem-solving skills to the highest while assimilating the knowledge you acquire.
How to manage and create high-quality knowledge.
How to handle critical customer situations.
Responsibilities
Take ownership of support incidents and use all available resources and knowledge to resolve them.
Consistently improve the quality of your work by internalizing the feedback and coaching you receive from regular reviews of your completed tickets.
Identify knowledge gaps and improvement areas to constantly enhance the quality of internal and external knowledge bases.
Be online and available during your shift with excellent internet connectivity and audio without noisy backgrounds.
Requirements
Ability to communicate confidently with tech-savvy and non-savvy customers using perfect written and spoken English.
Familiarity with a range of enterprise software solutions including Sharepoint and SQL and be comfortable in conversations with IT professionals and technical customers.
Experience troubleshooting and solving problems.
Customer advocacy, empathy, and keen attention to detail.
Available to work any monthly-assigned shift - the team provides 24x7 coverage for our customers around the world.
Nice to have
Experience in a technical support role covering enterprise software products.
An education focused on Computer Science, MIS, or similar technical disciplines.
Benefits - We don't call them perks, they're just part of what makes working at Sparkrock great.
We are 100% remote and global. Live your best life, wherever that may be, and never lose out on career opportunities because of it.
Flexible work hours. We work asynchronously and don't care when you're online, just that you deliver great results.
Dedication to development. We focus on career pathing for each and every one of our employees and help provide training to advance at every stage in your career.
Focus on culture. Coffee chats, happy hours, cooking classes, book clubs, and more!
Swag! Because who doesn't love swag?
Stipend to help set up your ideal home office
Introductions to thought leaders in the space and webinars on cutting-edge tech hot topics.
Sparkrock is an Ionic Partners company.
https://www.ionicpartners.com/
We strive to build a team that reflects the diversity of the community we work in and encourage applications from traditionally underrepresented groups such as women, visible minorities, Indigenous peoples, people identifying as LGBTQ2SI, veterans, and people with disabilities.