Senior Warehouse Operations Associate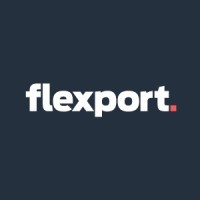 Flexport
Operations
Singapore
Posted on Wednesday, July 26, 2023
What you'll do:
Our operations supervisors lead warehouse operations on the ground and play a key role in getting our customers' orders shipped
Lead daily coordination with ground staff, upstream or downstream transportation partners and carriers to ensure all cargo processing (inbound and outbound flow) is done on time, safely, and with zero defects
Manage performance and productivity of warehouse coordinators and ground staff
Lead end-to-end operations of a Flexport consolidation facility
Coordinate any immediate needs with carriers and operating partners of flexport and ensure systems are updated accordingly.
Build mechanisms to review daily and weekly facility performance and identify any needed adjustments to improve operational quality, efficiency, and defect reduction. Deep dive and drive improvement where required
Monitor shipment volume vs handling capacity and adjust based on forecast / actual. Make adjustments to staffing and prioritization
Drive productivity and performance of consolidation facility based on SLAs
Audit exceptions handling for process accuracy and compliance. Aim to reduce controllable exceptions through tech and/or process improvements
Ensure coordinators are updating warehouse systems timely and accurately
Be an expert on contingency plans and processes to address critical situations as described in country SOP
Act as a Subject Matter Expert (SME), providing inputs on SOPs and warehouse technology to revise processes and improve technology
Facilitate the training and onboarding of new staff
What you'll need:
College degree
Experience with Microsoft Office products and computer applications
Excellent written and verbal communication in English and interpersonal skills with diverse audiences
7 years of prior experience in Warehousing
2+ years of experience leading small teams
Ability to follow and enforce safety measures and policies to all who operators and those who enter the warehouses, including vendors and senior team members
A commitment to build strong, collaborative relationships with colleagues and outside vendors
Standing and/or walking during a minimum ten-hour shift
Ability to understand and interact with Flexport's systems and utilize electronic devices to log all cargo moves in Warehouse Management System
Courage to challenge the status quo when logic and reason require it. See something broken? Fix it.