Senior Infrastructure Engineer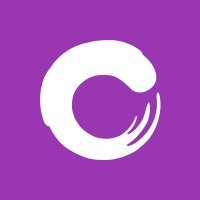 Culture Amp
Other Engineering
Melbourne VIC, Australia
Posted on Wednesday, May 17, 2023
Join us on our mission to make a better world of work.
Culture Amp revolutionizes how over 25 million employees across 6,000 companies create a better world of work. As the global platform leader for employee experience, Culture Amp empowers companies of all sizes and industries to transform employee engagement, develop high performing teams, and retain talent via cutting-edge research, powerful technology, and the largest employee dataset in the world. The most innovative companies across the globe, such as Salesforce, PwC, KIND, SoulCycle, Celonis and BigCommerce depend on Culture Amp every day.
Culture Amp is backed by 10 years of innovation, leading capital venture funds, and offices in the U.S, U.K, Germany and Australia. Culture Amp is recognized as one of the world's top private cloud companies by Forbes and one of the most innovative workplace companies by Fast Company.
Learn more about how Culture Amp can help you create a better world of work at cultureamp.com.
How you can help make a better world of work
Culture Amp is looking for a passionate and enthusiastic Senior Infrastructure Engineer to help us mature and scale our technology ecosystem that supports our internal operations globally.
You've come from a digital environment, with a proven track record in designing, building, and scaling cloud and infrastructure based environments in a secure way. You're open minded and excited to work with a host of talented people, advise and teach others while learning yourself from the amazing people we have on board at Culture Amp.
You've got an AWS background, experienced in a host of different AWS services with a cloud first mindset.
Ideally, you've also worked across a blend of implementing network infrastructure, Windows & Linux environments, including implementing Active Directory whilst also understanding identity management platforms such as Okta.
Due to the highly collaborative nature of this position and the growth trajectory we are on, it would suit someone who is comfortable with a geographically segregated business and who knows how to create and implement processes that are fit for purpose and that enable us to scale.


In part of this team of amazing humans,
You will:
Provide escalated 2nd and 3rd level technical support, troubleshooting and fault rectification of issues relating to Infrastructure & Cloud services.

Implement, maintain and monitor network infrastructure across all Culture Amp offices (CISCO Meraki stack)

Document detailed system configuration for the purpose of quality, transparency, knowledge transfer and business continuity.

Manage change and incidents requests relating to the infrastructure

Use Jira Service Management to maintain and update activities in a timely and professional manner.

Mentor: providing technical guidance and assistance to other Systems Engineers and Administrators.

Proactively ensure the highest levels of systems and infrastructure availability.

Provide broad technical support for project build, test and solution deployment activities.

Support the development of plans for backups and disaster recovery and execute those plans when necessary.

Perform problem management and root cause analysis.

Plan, deliver and report on the regular scheduled and proactive maintenance on Systems and Services.

Develop scripts to automate the deployment of resource stacks and associated configurations.

Work collaboratively with other team members to troubleshoot and resolve end-to-end service issues.
You have:
Demonstrated experience implementing and managing infrastructure on public cloud platforms (i.e., AWS)

Deep understanding of Windows Server, Linux options on cloud platforms and AWS: S3, CloudWatch, EC2, AWS networking, cloud functions

AWS Certified

Hands-on experience with Microsoft Windows Server installation, migration, and administration

Demonstrable experience with networking
You are:
A lateral thinker with a keen eye for detail and you naturally analyse assumptions

Great at communicating with both technical and non-technical people

Thorough & Meticulous

Excellent at identifying problems that have the highest value for stakeholders
We believe that inclusive businesses are better, not just for "company results", but for the world. We have a strong commitment to Anti-Racism, and endeavor to lead by example. Every step we make as a business towards anti-racism is another step we can take to support our customers in making a better world (of work). You can see our current commitments to Anti-Racism here.
We ensure you have the tools you need to thrive both in and out of work:
MacBooks for you to do your best work
Share Options - it's important to us that everyone is an owner and can share in our success
Excellent parental leave and in work support programme, - for those families to be
Flexible working schedule - where we can, let's make work, work for you
Fun and inclusive digital, and in-person events
Most importantly, an opportunity to really make a difference in people's lives.
Please keep reading...
Research shows that candidates from underrepresented backgrounds often don't apply for roles if they don't meet all the criteria – unlike majority candidates meeting significantly fewer requirements.
We strongly encourage you to apply if you're interested: we'd love to know how you can amplify our team with your unique experience!
Thank you for taking the time to read this advert. If you decide to apply, as part of your application, we will ask you to complete voluntary diversity questions (excluding Germany). Please watch this video from our amazing DEI Leader, Aubrey Blanche to share more on why we collect the data and how we will use it.