Operations Manager (SEO)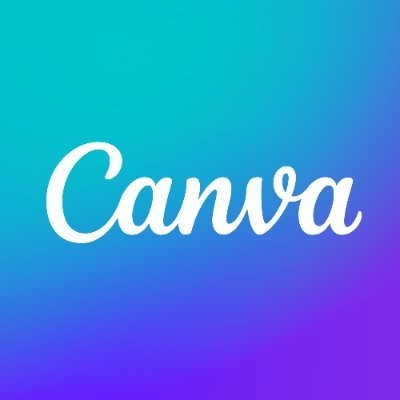 Canva
Marketing & Communications, Operations
Sydney, Australia
Posted on Tuesday, September 12, 2023
Join the team redefining how the world experiences design.
Hey, g'day, mabuhay, kia ora,你好, hallo, vítejte!
Thanks for stopping by. We know job hunting can be a little time consuming and you're probably keen to find out what's on offer, so we'll get straight to the point.
Where and how you can work
Our flagship campus is in Sydney. We also have a campus in Melbourne and co-working spaces in Brisbane, Perth and Adelaide. But you have choice in where and how you work. That means if you want to do your thing in the office (if you're near one), at home or a bit of both, it's up to you.
What you'd be doing in this role
As Canva scales change continues to be part of our DNA. But we like to think that's all part of the fun. So this will give you the flavour of the type of things you'll be working on when you start, but this will likely evolve.
At the moment, this role is focused on:
Operational Support: Support various operational aspects, including annual contractor rate reviews, milestone tracking, data team sprint planning, and reporting for the SEO group. Assist in sprint planning across all SEO Group deliveries and successful collaborations with other groups.
Tool Management: Works with the Tech SEO, Engineering and Infrastructure teams to ensure SEO tool access and required licensing levels are managed as required.
Contract Management: Support in the contractor rate review, renewal and submission of SEO Group contracts for contractors and agencies
Team Growth: Work closely with leadership to forecast team capacity, define roles, responsibilities, and contribute to hiring and onboarding. Assess contractor performance and areas for improvement.
Cross-Functional Collaboration: Collaborate with various functions within Canva, such as localisation, engineering, product, and QA, to guide the SEO team in delivering extraordinary work with a global outlook.
You're probably a match if you can demonstrate:
Operational Support Expertise: Consistent track record in providing operational support within a service-oriented role, with the capability to convey the position and plan effectively to meet client or team needs.
Initiative and Organisation: Demonstrated initiative and sound organisational skills, including the ability to work independently and as part of a team, managing multiple responsibilities efficiently.
Cross-Functional Collaboration: Experience working across different functions and the ability to coordinate resources and inputs from various teams to meet organisational goals.
Analytical Problem-Solving: Proficiency in analysing complex problems and proposing effective solutions while adapting to changing circumstances.
Interpersonal Skills: Exceptional interpersonal skills to establish trust and maintain relationships with various partners, ensuring seamless collaboration and communication in a dynamic work environment.
About the team
The SEO team's mission is to empower every user in the world to discover Canva and inspire them to create their next design (whether it is a social media post, a presentation, a video or hundreds of other options).
Spreading our efforts globally, SEO drives an average of 40 million new logged out sessions and 7 million new MAUs every quarter.
The SEO group gathers a variety of talents – 60+ members including SEO specialists, Engineers, Data analysts, Creative producers and Designers, etc.
We have ambitious goals for the coming years, and we need the help of Operations experts to support our team growth and implement our plans, while developing processes and ways-of-working for the team.
What's in it for you?
Achieving our crazy big goals motivates us to work hard - and we do - but you'll experience lots of moments of magic, connectivity and fun woven throughout life at Canva, too. We also offer a stack of benefits to set you up for every success in and outside of work.
Here's a taste of what's on offer:
• Equity packages - we want our success to be yours too
• Inclusive parental leave policy that supports all parents & carers
• An annual Vibe & Thrive allowance to support your wellbeing, social connection, office setup & more
• Flexible leave options that empower you to be a force for good, take time to recharge and supports you personally
Check out lifeatcanva.com for more info.
Other stuff to know
We make hiring decisions based on your experience, skills and passion, as well as how you can enhance Canva and our culture. When you apply, please tell us the pronouns you use and any reasonable adjustments you may need during the interview process.
Please note that interviews are conducted virtually.