Graduate Graphic Designer - 2024 (Open to remote across ANZ)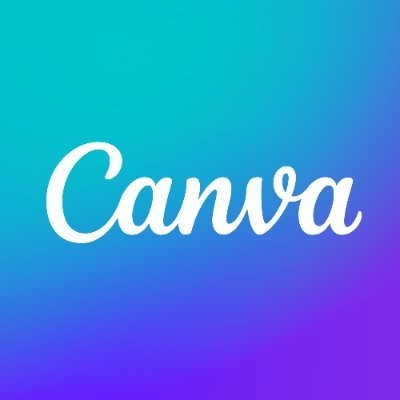 Canva
Design
Sydney, Australia
Posted on Friday, September 8, 2023
Join the team redefining how the world experiences design.
Hey, g'day, mabuhay, kia ora,你好, hallo, vítejte!
Thanks for stopping by. We know job hunting can be a little time consuming and you're probably keen to find out what's on offer, so we'll get straight to the point.
Where and how you can work
Our flagship campus is in Sydney. We also have a campus in Melbourne and co-working spaces in Brisbane, Perth and Adelaide. But you have choice in where and how you work. That means if you want to do your thing in the office (if you're near one), at home or a bit of both, it's up to you.
What you'd be doing in this role
As Canva scales change continues to be part of our DNA. But we like to think that's all part of the fun. So this will give you the flavour of the type of things you'll be working on when you start, but this will likely evolve.
At the moment, this role is focused on:
• Collaborating with the team to create visually compelling designs
• Working closely with the team to understand project requirements and objectives, and translate them into engaging and effective visual solutions
• Working independently as needed
• Thinking strategically when working on projects and making design suggestions Helping in the process of gathering data and insights to inform product development
• Contributing to brainstorming sessions and actively participate in creative discussions.
You're probably a match if
• You're early on in your career (think final-year student to two years experience in your chosen field).
• You are based in Australia or New Zealand and have working rights. Please note, Canva will not be able to sponsor visas and relocate for Early Talent
• You are ready to present a portfolio of personal projects and case studies demonstrating your passion for designing clean, elegant, and beautiful designs
• You have a stylistic approach and a strong understanding of what makes a good design based on design fundamentals, principles, and elements
• You have a keen understanding of user interaction and the importance of usability
• You can effectively simplify design concepts and articulate ideas and blockers
• You enjoy collaborative working environments and idea exchanges
About Canva Launchpad Program
Learning lots about graduate programs and they're all starting to sound the same? Good thing you're reading this.
Launchpad is for career starters looking to lay the foundations for a successful, fulfilling and exciting career. Whether you're fresh out of your studies or looking to make a change early on in your career, we've crafted a program that sets you up with the skills you need to be successful at Canva (and beyond!).
Canva's Launchpad Program is looking for Graduate Designers to specialise in Visual Design/ Graphic Design. It's an excellent opportunity to kickstart your career in the tech industry, gain hands-on experience, and contribute to innovative projects that will shape the future of technology.
But don't just take our word for it, check out what Graduate - Nanway Chenhas to say about the Launchpad program at Canva -
"The advice I'd give to a future Launcher is just do it. Leverage all the experiences and learnings you've had in your past to put your best foot forward - you'll surprise yourself."
Our recruitment timeline
We are welcoming applications for Graduate Graphic Designer till the 5th of October, only. Following this advertisement closure date, successful applicants will be reached out to directly to proceed to the next step of our Canva Early Talent hiring process.
Here at Canva, we endeavour to respond to every applicant regardless of the outcome, should you not be successful, we will be in touch after applications have closed.
What's in it for you?
Achieving our crazy big goals motivates us to work hard - and we do - but you'll experience lots of moments of magic, connectivity and fun woven throughout life at Canva, too. We also offer a stack of benefits to set you up for every success in and outside of work.
Here's a taste of what's on offer:
• Equity packages - we want our success to be yours too
• Inclusive parental leave policy that supports all parents & carers
• An annual Vibe & Thrive allowance to support your wellbeing, social connection, office setup & more
• Flexible leave options that empower you to be a force for good, take time to recharge and supports you personally
Check out lifeatcanva.com for more info.
Other stuff to know
We make hiring decisions based on your experience, skills and passion, as well as how you can enhance Canva and our culture. When you apply, please tell us the pronouns you use and any reasonable adjustments you may need during the interview process.
Please note that interviews are conducted virtually.