Capability Development Specialist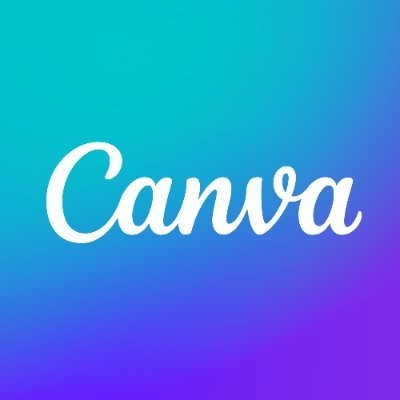 Canva
Melbourne VIC, Australia
Posted on Thursday, August 24, 2023
Join the team redefining how the world experiences design.
Hey, g'day, mabuhay, kia ora,你好, hallo, vítejte!
Thanks for stopping by. We know job hunting can be a little time consuming and you're probably keen to find out what's on offer, so we'll get straight to the point.
Where and how you can work
Our flagship campus is in Sydney. We also have a campus in Melbourne and co-working spaces in Brisbane, Perth and Adelaide. But you have choice in where and how you work. That means if you want to do your thing in the office (if you're near one), at home or a bit of both, it's up to you.
What you'd be doing in this role
As Canva scales change continues to be part of our DNA. But we like to think that's all part of the fun. So this will give you the flavour of the type of things you'll be working on when you start, but this will likely evolve.
We're open to remote expressions of interest across Australia and New Zealand.
The role is focused on:
Developing an organisation-wide capability development strategy for developing skills across Canva.
Identifying key capability needs across Canva, partnering with cross-functional stakeholders, and translating these into innovative, compelling learning solutions
Identifying and implementing opportunities to build a community of learners, using principles of social learning, habit formation & on-the-job capability development
Partnering with our SMEs across Canva, using principles of instructional design to translate their knowledge into engaging and accessible learning & development experiences
Designing and facilitating a variety of both virtual and face-to-face development experiences that are anchored to our 12 Skills Framework.
Working with Canva University teammates (Learning designers, program managers etc) to bring the learning solutions to life
You're probably a match if
you have experience leading programs within capability development, leadership, talent, and/or organisational development, including ability to map competency organisation wide across levels. Organisational psychology background a bonus.
you have knowledge in instructional design, with demonstrated experience designing innovative learning & development experiences, ideally developing learning experiences in-house.
you demonstrate systems thinking, with an ability to zoom out to see the bigger picture, and collaborate across diverse functions and geographies to drive mutually beneficial outcomes.
you bring subject matter expertise & thought leadership in the capability and leadership development space
you have a solution focused mindset, with a proven ability to identify root causes & design and deliver high impact solutions to address them
you enjoy facilitating, delivering programs in both a face-to-face and virtual environment
you have the ability to problem solve/troubleshoot, and quickly iterate on the basis of feedback and changing priorities
About Canva University
Canva University (internal Learning & Development) sits within the People Experience group.
Canva University's mission is to
'Empower and excite Canvanauts and our community to continuously learn and grow, helping them achieve crazy big goals'
. We do this by partnering with our business stakeholders to identify and grow the capabilities we need. We design, curate and deliver world-class learning experiences to support Canvanauts with the knowledge, skills and mindsets they need at every step of their journey. However, we know there is so much more to unlocking growth than formal learning experiences and take a holistic view to build a culture of learning, empowering Canvanauts to apply and embed their learnings in their day to day.
Our learning experiences are aligned to our 12 Skills Framework, which sets out the most important skills that every Canvanaut needs to thrive throughout their journey at Canva. Our 12 Skills are centred on 4 pillars, Leadership & Coaching, Strategy, Communication & Craft.
Reporting to our Global Leadership Development Lead, this is both a strategic and delivery role and an incredible opportunity to make an impact on our skills and capability strategy as Canva continues to evolve towards a Skills & Goals based organisation.
We're open to remote expressions of interest across Australia and New Zealand.
#LI-TB1
What's in it for you?
Achieving our crazy big goals motivates us to work hard - and we do - but you'll experience lots of moments of magic, connectivity and fun woven throughout life at Canva, too. We also offer a stack of benefits to set you up for every success in and outside of work.
Here's a taste of what's on offer:
• Equity packages - we want our success to be yours too
• Inclusive parental leave policy that supports all parents & carers
• An annual Vibe & Thrive allowance to support your wellbeing, social connection, office setup & more
• Flexible leave options that empower you to be a force for good, take time to recharge and supports you personally
Check out lifeatcanva.com for more info.
Other stuff to know
We make hiring decisions based on your experience, skills and passion, as well as how you can enhance Canva and our culture. When you apply, please tell us the pronouns you use and any reasonable adjustments you may need during the interview process.
Please note that interviews are conducted virtually.