Design Operations Manager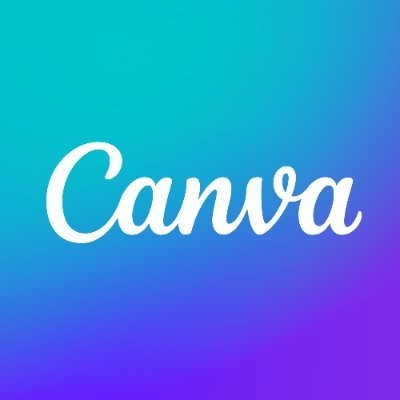 Canva
Design, Operations
Sydney, Australia
Posted on Friday, August 11, 2023
Join the team redefining how the world experiences design.
Hey, g'day, mabuhay, kia ora,你好, hallo, vítejte!
Thanks for stopping by. We know job hunting can be a little time consuming and you're probably keen to find out what's on offer, so we'll get straight to the point.
Where and how you can work
Our flagship campus is in Sydney. We also have a campus in Melbourne and co-working spaces in Brisbane, Perth and Adelaide. But you have choice in where and how you work. That means if you want to do your thing in the office (if you're near one), at home or a bit of both, it's up to you.
What you'd be doing in this role
As Canva scales change continues to be part of our DNA. But we like to think that's all part of the fun. So this will give you the flavour of the type of things you'll be working on when you start, but this will likely evolve.
At the moment, this role is focused on:
You will create, lead and implement the Operations for a new and complex Curation team.
Lead a programming calendar of key seasonal, cultural, and strategic moments in order to serve users, amplify creators, and support cross-functional priorities.
Creation and implementation workflows and processes to ensure seamless delivery of work, this will involve cross-functional liaison across design, engineering and product management specialities.
Management of review team for efficient and timely review, this includes project-, stakeholder- and resource management.
Scaling processes and resources including forecasting future team growth, implementing processes for scale and overseeing team expansion (as required).
Ownership of team platforms and documentation, ensuring clear, consistent and reliable information.
Self-motivated with the ability to Initiate process improvements/projects, and constantly look to connect and optimise our team.
Partner with Curation Creative Lead to build a happy, engaged team that personifies Canva's values.
You're probably a match if:
4 + years of experience in a program management, or operational, role with experience in editorial, content curation &/or review.
A background in the creative industries is a bonus.
Experience building and managing effective efficient workflows in a collaborate, happy team environment.
Organised, proactive and solutions focused management skills.
Excellent written and verbal communication skills. You will be working with a range of roles from junior Creatives to senior stakeholders, and strong, influential communication skills are a must.
Flexibility and adaptability. This is a fast-moving, new team with inevitable teething challenges, you will need strong skills to adapt to change, find solutions and constantly move forward.
You're happy to roll up your sleeves with any task, keeping the bigger picture in mind, with no task being too small if it makes the team around you more effective.
Experience working remotely, across time-zones, locales and languages.
About the team
Canva's in-house Visual Content team is on a mission to empower our users around the world by providing them with world-class, inspirational Templates and Elements that help them achieve their creative goals.
We work from concept to creation on high quality, globally relevant, trend-setting creative across Canva's product ecosystem (Presentations, Docs, Whiteboards, Social Media, Websites, Print, to name but a few!), Brand Partnerships, Seasonal and Cultural Campaigns, Education, and Diversity Initiatives.
Visual Content is responsible for setting the overall Creative Strategy and Direction for the content that sits within Canva's library, entrusted with holding our content and its creators to the highest of standards. Our job is to ensure that our library provides end-to-end content solutions that enable our users, whether they be Professionals, Educators, or first-time Designers, with the tools they need to create beautiful designs.
Our team partners with many stakeholders across the Canva organisation, including Product, Marketing, and Search & Recommendations to devise, design and deliver creative content that showcases the very best of Canva's products and services.
But don't just take our word for it, check out what Design Lead - Chen Zhang has to say about working in Design at Canva -
"
I
love working at Canva because I really am empowering the world to design by designing"
What's in it for you?
Achieving our crazy big goals motivates us to work hard - and we do - but you'll experience lots of moments of magic, connectivity and fun woven throughout life at Canva, too. We also offer a stack of benefits to set you up for every success in and outside of work.
Here's a taste of what's on offer:
• Equity packages - we want our success to be yours too
• Inclusive parental leave policy that supports all parents & carers
• An annual Vibe & Thrive allowance to support your wellbeing, social connection, office setup & more
• Flexible leave options that empower you to be a force for good, take time to recharge and supports you personally
Check out lifeatcanva.com for more info.
Other stuff to know
We make hiring decisions based on your experience, skills and passion, as well as how you can enhance Canva and our culture. When you apply, please tell us the pronouns you use and any reasonable adjustments you may need during the interview process.
Please note that interviews are conducted virtually.