Social Media Manager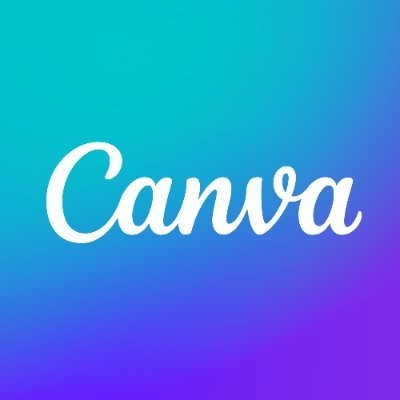 Canva
Marketing & Communications
Manila, Philippines
Posted on Friday, August 4, 2023
Join the team redefining how the world experiences design.
Hey, g'day, mabuhay, kia ora,你好, hallo, vítejte!
Thanks for stopping by. We know job hunting can be a little time consuming and you're probably keen to find out what's on offer, so we'll get straight to the point.
Where and how you can work
Our flagship campus is in Sydney, Australia, but with many of our Canvanauts calling the Philippines home, our office in Manila is a buzzing place. Whether your role needs you in the office, at home or a bit of both, we've created an environment that truly empowers you to thrive.
What you'd be doing in this role
As Canva scales change continues to be part of our DNA. But we like to think that's all part of the fun. So this will give you the flavour of the type of things you'll be working on when you start, but this will likely evolve.
Our brand team's mission is to make Canva the most loved brand in the world. As Canva's community manager, you will be responsible for developing and executing a strategy that brings our community of Canva users closer together and make them fall in love with our brand and product but also the values it stands for.
You'll be a creative and compassionate community leader and a rock-star content creator with experience executing across different social media channels. You'll be a people's person, a risk taker, embrace experimenting with new ideas, thrive in ambiguity and love big challenges. You'll do everything you can to help the members of our communities and be a fountain of knowledge when it comes to social platforms, viral campaigns, emerging conversations, trends, tools and social insights.
What you'll do:
Social Media Strategy: Develop and implement social media strategies and campaigns aligned with the Canva Philippines' marketing goals. Apply market research, competitor analysis, and industry trends to identify opportunities for growth.
Social Media Management: Grow the Canva PH community in the form of new members/followers, monthly active members, interactions and comments. Perform daily admin tasks to ensure the good functioning of our Canva social media pages.
Creative Content Creation: Conceptualize and produce compelling visual content, including graphics, images, and short-form videos, to gain the attention of our target audience across various social media platforms.
Short-Form Video Content: Build engaging and shareable short-form videos for platforms like TikTok, Instagram Reels, YouTube Shorts, etc. that echo with the Canva PH audience and align with the brand identity.
Moments Marketing Content: Use social listening to jump on anticipated and trending moments to increase reach and discoverability for Canva Philippines.
Campaign Management: Plan, lead, and optimize social media marketing campaigns to increase brand awareness, user engagement, and sign ups. Monitor campaign performance, analyze data, and make data-driven decisions for continuous improvement.
Social Listening: Observe social media conversations, trends, and user feedback to gather insights and identify potential opportunities or issues.
Analytics and Reporting: Track, measure, and analyze the performance of social media campaigns and content. Prepare monthly reports showcasing key metrics and insights on Always-on and Moments marketing content to evaluate the effectiveness of strategies.
Stay Updated: Stay ahead of industry trends, social media platform updates, and emerging technologies to incorporate the latest best practices into our social media efforts.
Collaboration with Global Stakeholders: Liaise with the global community managers at Canva to align content, tone of voice and branding across individual social media profiles in selected international markets.
About you:
At least 3 years experience in an organic / user generated content social media strategy and execution.
Experience creating visual designs, short-form content and managing campaigns for social media (Facebook, Instagram, Twitter, TikTok, Threads)
Expert knowledge of social media networks, and how best to leverage them to create passionate communities (Facebook, Facebook groups, YouTube, Instagram, Linkedin, Pinterest, Twitter, Tik Tok)
Experience in Community Engagement: Actively engaging with the online community, responding to comments, messages, and reviews in a timely and professional manner. Fostering a positive brand image and building a strong online community.
Experience in Influencer Marketing: Collaborating with influencers and industry partners to extend our reach and enhance brand credibility. Identifying suitable influencers, negotiate partnerships, and tracking performance.
The ability to juggle multiple tasks and competing priorities whilst delivering quality and timely content
While we won't be taking any blood samples, we'd love to see some Startup DNA – you will need to be flexible, pragmatic, strategic, tenacious, and take ownership of deliverables and outcomes – ya gotta have hustle!
What's in it for you?
Achieving our crazy big goals motivates us to work hard - and we do - but you'll experience lots of moments of magic, connectivity and fun woven throughout life at Canva, too. We also offer a stack of benefits to set you up for every success in and outside of work.
Here's a taste of what's on offer:
• Equity packages - we want our success to be yours too
• Inclusive parental leave policy that supports all parents & carers
• An annual Vibe & Thrive allowance to support your wellbeing, social connection, office setup & more
• Flexible leave options that empower you to be a force for good, take time to recharge and supports you personally
Check out lifeatcanva.com for more info.
Other stuff to know
We make hiring decisions based on your experience, skills and passion, as well as how you can enhance Canva and our culture. When you apply, please tell us the pronouns you use and any reasonable adjustments you may need during the interview process.
Please note that interviews are conducted virtually.