Product Growth Lead - Print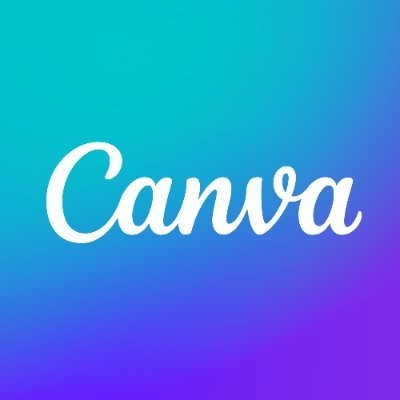 Canva
Product, Sales & Business Development
Sydney, Australia
Posted on Friday, August 4, 2023
Join the team redefining how the world experiences design.
Hey, g'day, mabuhay, kia ora,你好, hallo, vítejte!
Thanks for stopping by. We know job hunting can be a little time consuming and you're probably keen to find out what's on offer, so we'll get straight to the point.
Where and how you can work
Our flagship campus is in Sydney. We also have a campus in Melbourne and co-working spaces in Brisbane, Perth and Adelaide. But you have choice in where and how you work. That means if you want to do your thing in the office (if you're near one), at home or a bit of both, it's up to you.
What you'd be doing in this role
As Canva scales change continues to be part of our DNA. But we like to think that's all part of the fun. So this will give you the flavour of the type of things you'll be working on when you start, but this will likely evolve.
About the Canva Print group
The vision for Canva Print is to scale up Print to enable all Canva users to Design and Print anything, anywhere. And we mean literally anything, anywhere. Our ambition is thousands of products that, over time, will include 3D printing of architectural models or large scale billboards or an haute couture fashion line. And accessible no matter where you are...and with a strong focus on ethical and environmentally-friendly practices.
Canva Print is a team with over 100 people spread between Australia, the Philippines and the United States. There is so much potential in this space and our crazy big goal is to build a $1 billion print business by 2026. This will be achieved by focusing on the needs of the global Canva user base, of whom <1% currently access Print.
This is an emerging area within Canva that presents the opportunity for a dynamic leader to support the team to build out major new areas of activity, sustain and improve on the delight of the Print service, and add meaningfully to Canva's overall success.
About you
You have a strong track record as a product leader, with experience growing products through a combination of innovative big bets and iterative experimentation
You have experience in and a passion for delivering results and strive for excellence.A strong communicator - you can speak the language of engineering, marketing, data, design, operations and can coordinate cross-functionally with each to achieve big wins
You have a passion for mentoring and elevating those around you.
You know how to build and foster a world class Product growth team.
Great understanding of the different levers for growth: from experimentation to marketing, you are able to understand the different levers, and make them work to your advantage.
Strong commercial acumen and an understanding of the key levers to build and grow an ecommerce/physical product business.
Great with data (both qualitative and quantitative) and loves turning insights into actionsAn ability to balance the art with the science - balancing product vision and strategy with iterative optimisations along the way
How you'll have an impact
Develop and own the vision, strategy and roadmap for the future of Print Growth at Canva
Serve as a domain expert on MAU/Revenue Growth for Print within the Print leadership group.
You will understand the complete landscape of our key channels, products, levers and user segments
Lead and rally engineers, ops, designers, marketers and analysts, towards our crazy-big goalsLead and coach a team of growth product managers
Build relationships with teams all across Canva. We specifically work super closely with our Product and Marketing counterparts to ensure we're all rowing in the same direction
You will build strategies to scale out the group and teams to set us up for success
Ensuring each product team is set up for success, with the right people, tools and projects. Unblocking them to ensure they can deliver on their goals
Goals over the first 12 months
Identify key areas for rapid improvement or potential gaps in the current print growth product offering.
Define the short term delivery roadmap for Print growth.
Build a Print forecast with the finance team, and embed it into the team's operations as an impact sizing & prioritisation tool to track progress against the quarterly and annual goals
Develop unique insights on our products, markets, channels and industry trends at large that you can feed back to the teams
Co-lead the group through seasonal planning where we research and define our product roadmaps for the next 3 months
Build on and develop our Print Growth product vision, strategies and roadmaps to achieving our company goals
Build a growth team within PrintBuild the strategy for building the synergies between Print business with our subscription business
Contribute to the broader Print org on how we can continue to build a centre of excellence for product-led growth at Canva and the broader industry
What's in it for you?
Achieving our crazy big goals motivates us to work hard - and we do - but you'll experience lots of moments of magic, connectivity and fun woven throughout life at Canva, too. We also offer a stack of benefits to set you up for every success in and outside of work.
Here's a taste of what's on offer:
• Equity packages - we want our success to be yours too
• Inclusive parental leave policy that supports all parents & carers
• An annual Vibe & Thrive allowance to support your wellbeing, social connection, office setup & more
• Flexible leave options that empower you to be a force for good, take time to recharge and supports you personally
Check out lifeatcanva.com for more info.
Other stuff to know
We make hiring decisions based on your experience, skills and passion, as well as how you can enhance Canva and our culture. When you apply, please tell us the pronouns you use and any reasonable adjustments you may need during the interview process.
Please note that interviews are conducted virtually.