Senior/Lead Product Designer - Brand Experience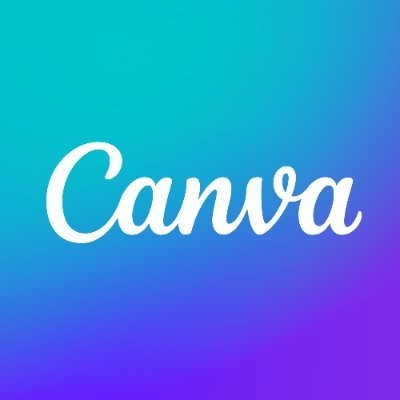 Canva
Product, Design
Sydney, Australia
Posted on Thursday, July 27, 2023
Join the team redefining how the world experiences design.
Hey, g'day, mabuhay, kia ora,你好, hallo, vítejte!
Thanks for stopping by. We know job hunting can be a little time consuming and you're probably keen to find out what's on offer, so we'll get straight to the point.
Where and how you can work
Our flagship campus is in Sydney. We also have a campus in Melbourne and co-working spaces in Brisbane, Perth and Adelaide. But you have choice in where and how you work. That means if you want to do your thing in the office (if you're near one), at home or a bit of both, it's up to you.
What you'd be doing in this role
As Canva scales change continues to be part of our DNA. But we like to think that's all part of the fun. So this will give you the flavour of the type of things you'll be working on when you start, but this will likely evolve.
Your product surface area ownership includes:
In Editor - Brand Hub. A space for teams to access and utilise their important brand ingredients such as logos, colours, and fonts as they design in the editor.
Brand assistant. A tool to help guide and inform users on the best way to apply their brand in their designs.
At the moment, this role is focused on:
Building the best-in-class brand experiences. You'll work closely with your team, developing Canva's brand hub experiences – empowering our users to access their brands and design on brand in Canva. You'll be responsible for leading the end-to-end product design process from problem definition through to detailed design.
Vision and strategy. You'll define and articulate the product strategy and vision for the brand hub/brand assistant space.
Research. You'll deeply understand competitors, trends, patterns, methodologies, UX design inspiration, and user and business insights.
Iterating. You'll gather insights to iterate through the use of research and data—we have a close relationship with our users which enables us to unearth valuable insights to improve their experience.
Prioritisation. You'll collaborate with your triad to ensure your team always prioritises the most valuable features.
You're probably a match if you have
5+ years experience of end-to-end product design. You have a track record of solving complex problems and delivering simple, elegant solutions. You've designed and shipped multiple products or features across various platforms.
Effective communication skills. You can confidently communicate future design direction with senior stakeholders and inspire positive action within your team in order to bring the vision to life.
Excellent visual communication skills. You have experience communicating ideas and information that visually inspire, influence and tell a compelling story.
A collaborative approach. You love working closely with other Designers, Engineers and Product Managers. You value feedback and brainstorming ideas.
Experience conducting user research and usability testing. You're skilled in turning the outcomes from research into data to drive your design solutions.
Interaction Design Experience. You're able to use the appropriate prototyping tools to demonstrate how a particular flow or interaction will work.
Strong UI Design skills. You create beautiful visual designs that align with brand and design systems.
Growth Mindset. You're eager to learn and develop your skills whilst having fun along the way!
About The Team
The Brand Experience group is on a mission to empower anyone to bring their brand to life with every design. In 2023, the Brand Experience group is doubling down on a number of critical initiatives to help us achieve our company-level strategy of driving teams and collaboration in Canva. So far we've launched a range of tools and experiences that support brand designers set up their brands in Canva and support their teams to design on-brand but this is just the beginning of our journey. As the Product Designer for the Brand Application team, you will help us drive towards making Canva a household name in every team.
But don't just take our word for it, check out what Design Lead - Chen Zhang has to say about working in Design at Canva -
"I love working at Canva because I really am empowering the world to design by designing"
What's in it for you?
Achieving our crazy big goals motivates us to work hard - and we do - but you'll experience lots of moments of magic, connectivity and fun woven throughout life at Canva, too. We also offer a stack of benefits to set you up for every success in and outside of work.
Here's a taste of what's on offer:
• Equity packages - we want our success to be yours too
• Inclusive parental leave policy that supports all parents & carers
• An annual Vibe & Thrive allowance to support your wellbeing, social connection, office setup & more
• Flexible leave options that empower you to be a force for good, take time to recharge and supports you personally
Check out lifeatcanva.com for more info.
Other stuff to know
We make hiring decisions based on your experience, skills and passion, as well as how you can enhance Canva and our culture. When you apply, please tell us the pronouns you use and any reasonable adjustments you may need during the interview process.
Please note that interviews are conducted virtually.