Internal Communications Specialist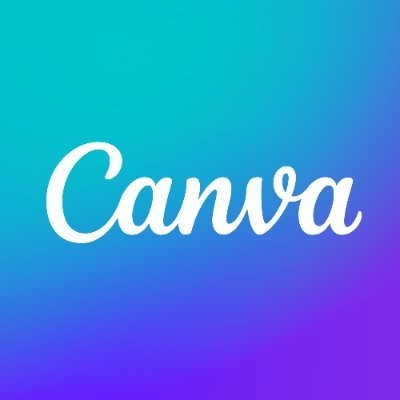 Canva
Marketing & Communications
Sydney, Australia
Posted on Tuesday, July 18, 2023
Join the team redefining how the world experiences design.
Hey, g'day, mabuhay, kia ora,你好, hallo, vítejte!
Thanks for stopping by. We know job hunting can be a little time consuming and you're probably keen to find out what's on offer, so we'll get straight to the point.
Where and how you can work
Our flagship campus is in Sydney. We also have a campus in Melbourne and co-working spaces in Brisbane, Perth and Adelaide. But you have choice in where and how you work. That means if you want to do your thing in the office (if you're near one), at home or a bit of both, it's up to you.
What you'd be doing in this role
As Canva scales change continues to be part of our DNA. But we like to think that's all part of the fun. So this will give you the flavour of the type of things you'll be working on when you start, but this will likely evolve.
About the team
Sitting within our People function
,
Canva's Internal Communications team leads a global communications program that inspires, engages and aligns our team; driving company-wide communications that celebrate and recognize our one-of-a-kind culture while delivering engaging and compelling messaging across a range of channels and creative formats.
We help leaders communicate with more than 3,500 Canvanauts across the globe in ways that resonate, engage, inspire and keep our teams and groups aligned to Canvas' vision, mission and culture. Key to this is ensuring that our team around the world has relevant and timely communication on company-wide goals and updates.
About the role
You'll work closely with the Corporate Communications team to implement our global strategy, partnering with teams across the company to support internal communications needs while bringing a creative eye to our existing communications formats.
A strategic, resourceful storyteller with a depth of change communication experience, you'll be able to distill complex information and projects into creative and compelling narratives that inspire, engage and align our groups and teams across the globe. Experience managing both the strategy and execution of proactive internal communications plans, delivering cross-functional projects and crafting narratives that resonate with a variety of channels and audiences is required.
You'll work cross-functionally on numerous projects with a range of team members with experience supporting or leading internal communications in a rapidly growing and global company. Candidates should be tenacious, inherently curious, creative and able to deliver high-quality work under tight time constraints. There's plenty of fun and exciting work to do, you'll be able to boldly prioritise and focus on projects that deliver the most impact!
What you'll do
Design and lead end-to-end communications projects, campaigns and tactics that build an authentic and open two-way dialogue that reflects our vision, thought leadership, culture and values to align, engage and inspire our distributed team.
Partner with teams to support communications for complex change management projects to help drive adoption and embed sustained change as we continue to scale.
Proactively identify opportunities and develop new communications programs to improve company-wide communications while evolving our processes to deliver more proactive, clear and compelling messages.
Support the growth of our communication channels and cadence, including existing internal communications programs such as our All Hands and Season Opener, while developing creative approaches to evolve these with a focus on transparency, engagement and alignment.
Work alongside partners in Corporate Communications to align internal and external messaging, and ensure consistency across communications strategies.
Support leaders across the company to communicate with their teams and the company.
Who you'll be
Extensive experience supporting internal/employee/change communications in a fast-growing environment; tech experience preferred but not required.
You'll be an expert communicator and storyteller with impeccable writing skills, able to speak to a global audience and adapt your writing style across a wide range of media, formats and context.
You have navigated complex collaborator environments to drive tangible business outcomes with demonstrable experience launching new communications initiatives.
You have incredible organisational skills and attention to detail with the ability to balance the big picture with getting the important details right.
Proven ability to translate complex concepts into clear and compelling narratives that rally and inspire global audiences.
Experience with measurable goal setting using data and critical metrics to manage and report on the effectiveness of projects.
#LI-BV1
What's in it for you?
Achieving our crazy big goals motivates us to work hard - and we do - but you'll experience lots of moments of magic, connectivity and fun woven throughout life at Canva, too. We also offer a stack of benefits to set you up for every success in and outside of work.
Here's a taste of what's on offer:
• Equity packages - we want our success to be yours too
• Inclusive parental leave policy that supports all parents & carers
• An annual Vibe & Thrive allowance to support your wellbeing, social connection, office setup & more
• Flexible leave options that empower you to be a force for good, take time to recharge and supports you personally
Check out lifeatcanva.com for more info.
Other stuff to know
We make hiring decisions based on your experience, skills and passion, as well as how you can enhance Canva and our culture. When you apply, please tell us the pronouns you use and any reasonable adjustments you may need during the interview process.
Please note that interviews are conducted virtually.