Senior Backend Engineer - Java, Product & Features (Open remote across Australia)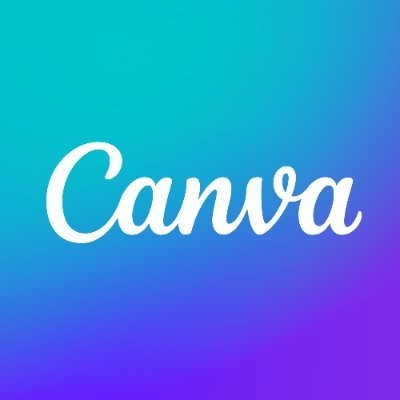 Canva
Software Engineering, Product
Brisbane, Australia
Posted on Tuesday, June 27, 2023
Join the team redefining how the world experiences design.
Hey, g'day, mabuhay, kia ora,你好, hallo, vítejte!
Thanks for stopping by. We know job hunting can be a little time consuming and you're probably keen to find out what's on offer, so we'll get straight to the point.
Where and how you can work
Our flagship campus is in Sydney. We also have a campus in Melbourne and co-working spaces in Brisbane, Perth and Adelaide. But you have choice in where and how you work. That means if you want to do your thing in the office (if you're near one), at home or a bit of both, it's up to you.
What you'd be doing in this role
As Canva scales change continues to be part of our DNA. But we like to think that's all part of the fun. So this will give you the flavour of the type of things you'll be working on when you start, but this will likely evolve.
Software engineering is the core of who we are at Canva. The Canva code base was built to scale from day one. This has allowed for a unique environment where engineers spend most of their time optimizing performance and releasing new features rather than fixing legacy code. With adherence to fundamentals and first principles, the team strives to use the most appropriate tools for the tasks at hand, aiming to strike that carefully measured balance between getting things done and the long-term maintainability of the code base and supporting infrastructure.
We promote a warm and collaborative work environment where engineers set big goals and are given the tools and support to achieve them. We also invite our engineers to contribute to the direction their peers are taking with proactive pair-ups for peer-reviewing of code as well as regular engineering forums for opinions and ideas to be heard. These practices ensure that knowledge is shared and releases are quick and efficient.
Finally - you're probably curious about our technology stack. At a high level, Canva's backend is powered by a set of services (some micro, some not-so-micro) built primarily in Java, hosted on Linux, sitting on AWS. We also sprinkle in some powerful open-source libraries and tools (have a look at
finagle
), as well as bespoke components to power some of the magic.
Role Responsibilities
Your day to day activities will consist of solution design and hands-on software development – working closely with leads, designers, and product managers to deliver features and functionality to our customers all over the world
Once you've settled in and have a comfortable grasp of the product, environment, and processes, you'll be given more responsibility and start leveraging your previous experience — bringing new ideas to the table concerning everything from feature development, process improvement, and product suggestions
Developing and iterating on technical proposals – outlining how solutions will be structured and developed
Developing solutions you've designed from the ground up through to deployment into production
Identifying and addressing performance bottlenecks within the application and broader infrastructure
Participating in design meetings, hiring interviews, and code reviews
Performance debugging, benchmarking and building awesome things in general
Required Experience & Skills
Commercial experience developing complex web applications
Most of our code is in Java, so ideally you will be comfortable using Java or happy to learn!
Firmly grounded computer science and engineering fundamentals including concurrency, multithreading, data structures, solution design, architecture, and design patterns
That you're happy to roll the sleeves up and dive into java.util.concurrent from time to time 🙂
Working collaboratively with team members and communicating effectively
#LI-CV1
What's in it for you?
Achieving our crazy big goals motivates us to work hard - and we do - but you'll experience lots of moments of magic, connectivity and fun woven throughout life at Canva, too. We also offer a stack of benefits to set you up for every success in and outside of work.
Here's a taste of what's on offer:
• Equity packages - we want our success to be yours too
• Inclusive parental leave policy that supports all parents & carers
• An annual Vibe & Thrive allowance to support your wellbeing, social connection, office setup & more
• Flexible leave options that empower you to be a force for good, take time to recharge and supports you personally
Check out lifeatcanva.com for more info.
Other stuff to know
We make hiring decisions based on your experience, skills and passion, as well as how you can enhance Canva and our culture. When you apply, please tell us the pronouns you use and any reasonable adjustments you may need during the interview process.
Please note that interviews are conducted virtually.