General Ledger Accountant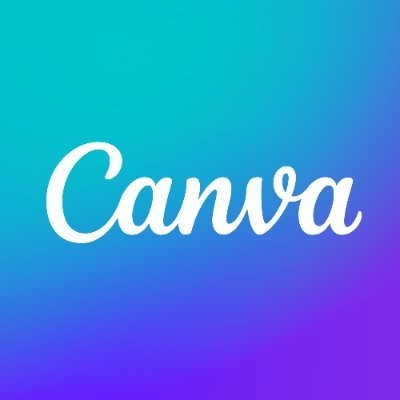 Canva
Accounting & Finance
Manila, Philippines
Posted on Friday, May 26, 2023
Join the team redefining how the world experiences design.
Hey, g'day, mabuhay, kia ora,你好, hallo, vítejte!
Thanks for stopping by. We know job hunting can be a little time consuming and you're probably keen to find out what's on offer, so we'll get straight to the point.
Where and how you can work
Our flagship campus is in Sydney, Australia, but with many of our Canvanauts calling the Philippines home, our office in Manila is a buzzing place. Whether your role needs you in the office, at home or a bit of both, we've created an environment that truly empowers you to thrive.
What you'd be doing in this role
As Canva scales change continues to be part of our DNA. But we like to think that's all part of the fun. So this will give you the flavour of the type of things you'll be working on when you start, but this will likely evolve.
About the Core Accounting Team
The Core Accounting team's mission is to preserve the integrity of Canva's monthly financial accounting processes, to ensure that all information recorded in Canva's ERP is accurate, timely and complete, reviewed by the appropriate individuals & supported by underlying information, as well as being the owner of the month-end close process.
We're a highly diverse team, with members based all over Australia, Philippines and Europe, and we love being able to work together remotely, as well as getting together where possible!
Who we are looking for...
We are looking for a General Ledger account to support the accounting processes and operations of key spend areas of the business, including advertising, sponsorship and affiliate marketing costs. This is a critical role that will work closely with other finance teams, providing support to the Financial Planning and Analysis and Shared Services teams.
We are a fast-moving business so change is frequent and volumes will continue to grow. You will be an important part of the Core Accounting team, collaborating with others towards achieving goals in a high growth and hands-on environment. Your strong background in accounting processes and excellent communication skills will be a metric for success in this role.
#LI-NG2 #LI-hybrid
What you'll do...
Month end process
You will be the owner of sales and marketing expenses at Canva, working with the Core Accounting Team, and the Planning & Reporting Team during the month-end close process to ensure the timely and accurate closing of the monthly and quarterly books across multiple entities - ensuring that all costs are appropriately recorded/deferred.
Work on upgrading existing processes for month-end reconciliations and P&L accounting for specific areas across operating costs and supporting the local Finance teams and the Planning & Reporting team on documenting expense variance analysis and budgetary movements.
Chart of Accounts & Transaction Tagging support
Supporting review of accurate transactional tagging across sales and marketing related expenses on a weekly basis, ensuring that information is recorded accurately in the specific chart of accounts, associated to the correct cost centers, accounted for in the correct subsidiary and in the correct period.
Other
Supporting automation/system projects in the OpEx space maintaining cadences with the Planning and Reporting and Procurement teams to ensure that all costs are identified and are recognised in the correct periods.
Maintain appropriate files, reports, documentation and data related to GL accounting, such as supporting information for all variances and required adjustments.
Working with the wider team and ownership of specific areas of process improvement projects and process documentation across the Core Accounting team.
We'd love it if you had...
Tertiary qualification in Accountancy
2 to 3 years of experience in a General Ledger Accounting / Financial Accounting Role with knowledge and experience in transactional processing, reporting and related month-end processes
A passion for the SaaS industry and prior experience within a start-up business would be advantageous
Self-motivated with a strong desire to turn chaos into clarity
A keen eye for detail and the ability to identify and correct errors in processing
Highly organized with the ability to work within set deadlines
Strong ability to quickly identify both risks and opportunities, while maintaining a focus on both process improvements and results
Advanced Excel /Google Sheets skills, experience with ERP systems such as NetSuite (a real plus!), Xero, SAP, Oracle, Workday Financials
What's in it for you?
Achieving our crazy big goals motivates us to work hard - and we do - but you'll experience lots of moments of magic, connectivity and fun woven throughout life at Canva, too. We also offer a stack of benefits to set you up for every success in and outside of work.
Here's a taste of what's on offer:
• Equity packages - we want our success to be yours too
• Inclusive parental leave policy that supports all parents & carers
• An annual Vibe & Thrive allowance to support your wellbeing, social connection, office setup & more
• Flexible leave options that empower you to be a force for good, take time to recharge and supports you personally
Check out lifeatcanva.com for more info.
Other stuff to know
We make hiring decisions based on your experience, skills and passion, as well as how you can enhance Canva and our culture. When you apply, please tell us the pronouns you use and any reasonable adjustments you may need during the interview process.
Please note that interviews are conducted virtually.