Head of SOX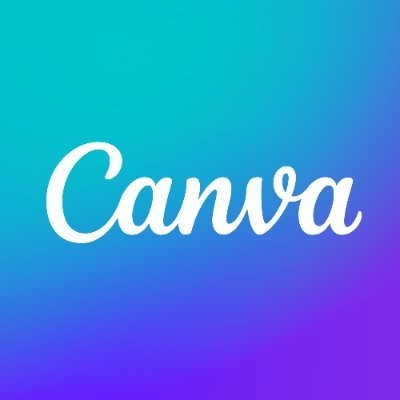 Canva
Sydney, Australia
Posted on Saturday, May 20, 2023
Join the team redefining how the world experiences design.
Hey, g'day, mabuhay, kia ora,你好, hallo, vítejte!
Thanks for stopping by. We know job hunting can be a little time consuming and you're probably keen to find out what's on offer, so we'll get straight to the point.
Where and how you can work
Our flagship campus is in Sydney. We also have a campus in Melbourne and co-working spaces in Brisbane, Perth and Adelaide. But you have choice in where and how you work. That means if you want to do your thing in the office (if you're near one), at home or a bit of both, it's up to you.
What you'd be doing in this role
As Canva scales change continues to be part of our DNA. But we like to think that's all part of the fun. So this will give you the flavour of the type of things you'll be working on when you start, but this will likely evolve.
About the role
As one of the world's fastest-growing technology companies, we are constantly spinning up solutions to rapidly scale our Finance processes and have been operating in a totally agile environment through a period of continued hypergrowth. This role will support our strategy to build the foundations of a world-class Finance Team with robust policies, processes, and controls.
We are looking for a passionate and experienced Head of SOX to bring the discipline of a world-class control environment to Canva. Working together with the Finance Team and wider business, you will lead Canva in the design, implementation, and maintenance of a SOX Program. This role will be heavily influential in shaping the future of the SOX Compliance and Internal Audit function at Canva.
What you'll do
Oversee the planning, implementation, coordination, and execution of all phases of SOX compliance workstreams.
Establish the documentation approach of all SOX-related activities and ensure that all documentation is up-to-date and accurate.
Develop an operating model and long-term roadmap to manage the execution of the SOX compliance workstreams, leveraging internal and external resourcing as needed.
Educate and rally the Finance team, other Operations teams, and wider business on the requirements for SOX and how to "think SOX" in the transformation projects they are working on.
Collaborate cross-functionally with senior leaders within Finance, Finance Systems & Data, People, Legal, and IT to design practices with a financial compliance mindset across several end-to-end business process areas.
Collaborate with stakeholders across Canva to identify key financial and operational risks, and design and implement appropriate controls to mitigate these risks
Partner with our external auditors to ensure sign-off on compliance and remediate any deficiencies that may arise.
What we're looking for
You have deep experience in implementing and building a SOX program from scratch at a large emerging tech or fast-paced, high-growth company and you are excited by the opportunity to drive these initiatives through periods of hypergrowth in an agile business environment.
At least 7 years of experience in SOX compliance, with a proven track record of success in managing teams and leading SOX compliance within a high-growth organization, preferably within the technology space.
A deep understanding of GAAP, COSO, Sarbanes Oxley Act, and PCAOB Rules and the ability to apply this knowledge in the Canva context.
Excellent Project Management skills and experience in the context of a SOX or Audit leadership role.
Experience working and driving transformation in a multinational environment, working with a mix of professionals and third-party consultants.
Bachelor's degree in Finance or Accounting, or a related field. CPA or other relevant qualification is preferred.
Demonstrated ability to work independently and autonomously using data to guide decisions, comfortable in ambiguity and building out a robust plan to achieve success in tight timeframes and deadlines.
Experience building out a small team, and leveraging external resourcing as needed.
Being a Force for good. One of our core values at Canva, "Being a force for good" means we are actively working towards a world that isn't just good for a small few, but one that's good for everyone. We believe deeply that bringing together a diversity of thoughts, perspectives, and expression is key to building the best product for our equally diverse community. To achieve this, we need to constantly work towards making Canva the best place to work, for everyone.
#LI-JP1
What's in it for you?
Achieving our crazy big goals motivates us to work hard - and we do - but you'll experience lots of moments of magic, connectivity and fun woven throughout life at Canva, too. We also offer a stack of benefits to set you up for every success in and outside of work.
Here's a taste of what's on offer:
• Equity packages - we want our success to be yours too
• Inclusive parental leave policy that supports all parents & carers
• An annual Vibe & Thrive allowance to support your wellbeing, social connection, office setup & more
• Flexible leave options that empower you to be a force for good, take time to recharge and supports you personally
Check out lifeatcanva.com for more info.
Other stuff to know
We make hiring decisions based on your experience, skills and passion, as well as how you can enhance Canva and our culture. When you apply, please tell us the pronouns you use and any reasonable adjustments you may need during the interview process.
Please note that interviews are conducted virtually.