Senior Business Systems Analyst - IT & Customer Systems (Open to remote across ANZ)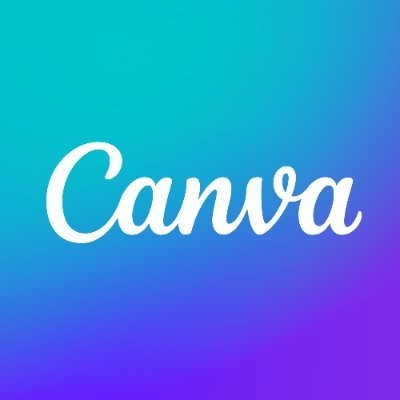 Canva
IT, Customer Service
Sydney, Australia
Posted on Monday, May 15, 2023
Join the team redefining how the world experiences design.
Hey, g'day, mabuhay, kia ora,你好, hallo, vítejte!
Thanks for stopping by. We know job hunting can be a little time consuming and you're probably keen to find out what's on offer, so we'll get straight to the point.
Where and how you can work
Our flagship campus is in Sydney. We also have a campus in Melbourne and co-working spaces in Brisbane, Perth and Adelaide. But you have choice in where and how you work. That means if you want to do your thing in the office (if you're near one), at home or a bit of both, it's up to you.
What you'd be doing in this role
As Canva scales change continues to be part of our DNA. But we like to think that's all part of the fun. So this will give you the flavour of the type of things you'll be working on when you start, but this will likely evolve.
About the group:
User Voice is a highly specialised supergroup dedicated to providing outstanding user support across all platforms. User Voice is responsible for managing and optimising a wide range of user support pathways and encompasses hundreds of Canvanauts, all working together to ensure a flawless and unparalleled user experience.
As part of the User Voice supergroup, you will play a vital role in maintaining the highest level of customer happiness and contributing to the continued success of Canva.
About the role:
The User Voice Systems team is a team dedicated to the technical ownership of the third-party systems within the User Voice Supergroup.
User Voice has a variety of both in-house tools and third-party systems that support the myriad support pathways available for our users and User Voice Systems assists teams, leads, and other partners within User Voice by providing technical, system or system-integration oriented solutions that align with both best-practice and the overall system strategy of Canva.
We're on the lookout for an awesome Senior Systems Engineer to join our team! As a Senior Systems Engineer in the User Voice Systems team, you'll be responsible for driving impactful projects that will help us scale our Systems, Processes and Services that support our customer happiness touch points.
What you'll do!
Providing technical solutions for both proactive and reactive goals, milestones, and initiatives within User Voice, including: Designing/ ArchitecturePlanning, Implementing, Testing, Releasing, and Supporting
Identifying areas of growth or opportunity within the existing ecosystems and driving solutions for them, big or small.
Implementing third-party systems for User Voice goals, milestones, and initiatives, including project management, vendor management, functional and non-functional requirements gathering and analysis, RFx initiatives (request for proposal, request for information), and technical analysis (assessing system fit within the strategy, ecosystem, and integration with incumbent systems).
Scaling our support systems by integrating other relevant business systems to create a seamless and delightful experience for both our Canvanauts and users
Make Complex Things Simple by automating existing and new business processes using in-system or iPaaS solutions
Providing L2/L3 technical support for incumbent third-party systems
Providing technical guidance and mentorship for our team and partner teams
Using data-driven approaches to identify trends, problem areas, and use metrics to identify focus areas for prioritisation
Evaluating new and emerging technologies, features, and products that make it easier to reliably build a mature business systems practice
Required Experience:
Strong and demonstrable experience in Technical Business Analysis / Systems Engineering
Strong knowledge of business/support system principles and best practices.
Experience implementing and configuring CRM or user/customer-facing business systems
Deep technical knowledge of CRM/customer-facing system interactions, integrations, and applications.
Strong interpersonal and cross-functional collaboration skills
Experience automating business processes with IPaaS tools
Nice to have:
Experience with Zendesk, Ada Chatbot
Experience with Workato or other iPaaS tools
Experience in a user/customer contact role
What's in it for you?
Achieving our crazy big goals motivates us to work hard - and we do - but you'll experience lots of moments of magic, connectivity and fun woven throughout life at Canva, too. We also offer a stack of benefits to set you up for every success in and outside of work.
Here's a taste of what's on offer:
• Equity packages - we want our success to be yours too
• Inclusive parental leave policy that supports all parents & carers
• An annual Vibe & Thrive allowance to support your wellbeing, social connection, office setup & more
• Flexible leave options that empower you to be a force for good, take time to recharge and supports you personally
Check out lifeatcanva.com for more info.
Other stuff to know
We make hiring decisions based on your experience, skills and passion, as well as how you can enhance Canva and our culture. When you apply, please tell us the pronouns you use and any reasonable adjustments you may need during the interview process.
Please note that interviews are conducted virtually.