Finance Systems Analyst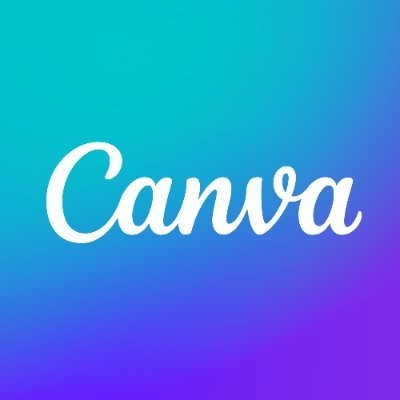 Canva
IT, Accounting & Finance
Manila, Philippines
Posted on Friday, May 12, 2023
Join the team redefining how the world experiences design.
Hey, g'day, mabuhay, kia ora,你好, hallo, vítejte!
Thanks for stopping by. We know job hunting can be a little time consuming and you're probably keen to find out what's on offer, so we'll get straight to the point.
Where and how you can work
Our flagship campus is in Sydney, Australia, but with many of our Canvanauts calling the Philippines home, our office in Manila is a buzzing place. Whether your role needs you in the office, at home or a bit of both, we've created an environment that truly empowers you to thrive.
What you'd be doing in this role
As Canva scales change continues to be part of our DNA. But we like to think that's all part of the fun. So this will give you the flavour of the type of things you'll be working on when you start, but this will likely evolve.
About the Team
Business Systems is a sub-group of the Information Technology ("IT") group, it comprises of, Business and Workplace Systems and IT operations to drive secure and scalable adoption of technologies that enable Canva's scale. This is a new group where you will be on the ground floor of a rapidly expanding team as we aim to radically innovate the foundational infrastructure of our technology supporting these critical groups.
The Finance and Legal Systems team supports the evaluation, implementation, administration, and ongoing innovation of the technology stack across our Record to Report (R2R), Procure to Pay (P2P) and Order to Cash (O2C) value streams. With Netsuite as our core ERP, our team is solving some of Canva's biggest challenges by automating and improving the quality of our Finance processes to allow our employees to do their best work at a place they love. We strive to be integrated with the Finance strategy so we can realise our vision of being the best company in the world.
About the role/specialty
The primary responsibility of the B2 Finance Systems Engineer is to provide first level support (L0, L1) across our Finance Operations (Netsuite) and Procurement (Zip, Navan) domains. This role serves to take on a largely operational role to triage tickets, service requests and escalate incidents with the support of the more senior system engineers in the team. This opportunity will partner with end users in Finance to support the effective adoption of our Finance systems, through training, administrative support and in some cases continual improvements through a monthly sprint planning process.
A secondary responsibility of this opportunity is to drive excellence and efficiency in the Finance and Legal Systems support process by owning the improvement of key operational metrics such as resolution times, first contact response times and customer happiness.
Furthermore, it is expected that this role will support change management related tasks like writing test case scenarios, testing and documentation to ensure our production environments are optimised for our Finance stakeholders.
#LI-NG2 #LI-hybrid
What you'll do
Be part of an amazing team, made up of very experienced and energetic engineers focused on building world leading experiences for our Finance function
Become and expert in leading and emerging Finance tools and technologies reinventing the way Finance does it work
Collaborate, partner with the Finance teams to execute against goals that scale Canva to be the world's best company
Build a brand of excellence, in the way we support our customers to get the best out of their data, tools and technologies
Transformative, join Finance and IT as they go through significant transformative growth to lead our organisation to be IPO ready
What we're looking for
A skilled Finance Systems ERP specialist, with experience in configuration as well as change & release management
Got a good grasp on cloud Software as a Service technologies and how this differs in support from traditional on premise applications
Energetic and passionate about helping people learn and use technologies to their best and have a clear communication style to simplify complex concepts
You are a self-starter, independent to get work done and collaborative to bring people on the journey
Know how to operate and be successful in a high-growth environment, and thrive on problem-solving and dealing with ambiguity, willing to get your hands dirty when needed. Be comfortable with chaos.
Be able to provide technical expertise such that you have 2+ years of professional experience in supporting Enterprise Finance Systems (NetSuite Preferred, otherwise Oracle, Workday, Microsoft, SAP, etc)
You have achieved or are working toward appropriate credentials in Accounting (CPA, CA, Accounting degree, substantial work experience) to support functional knowledge requirements in Record to Report, Procure to Pay and Order to Cash processes
You bring an understanding of IT support frameworks and metrics such as ITIL to appreciate how support is measured and improved
What's in it for you?
Achieving our crazy big goals motivates us to work hard - and we do - but you'll experience lots of moments of magic, connectivity and fun woven throughout life at Canva, too. We also offer a stack of benefits to set you up for every success in and outside of work.
Here's a taste of what's on offer:
• Equity packages - we want our success to be yours too
• Inclusive parental leave policy that supports all parents & carers
• An annual Vibe & Thrive allowance to support your wellbeing, social connection, office setup & more
• Flexible leave options that empower you to be a force for good, take time to recharge and supports you personally
Check out lifeatcanva.com for more info.
Other stuff to know
We make hiring decisions based on your experience, skills and passion, as well as how you can enhance Canva and our culture. When you apply, please tell us the pronouns you use and any reasonable adjustments you may need during the interview process.
Please note that interviews are conducted virtually.