Workday Program Manager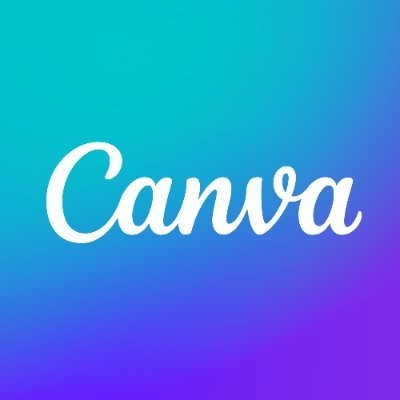 Canva
Operations
Sydney, Australia
Posted on Friday, May 5, 2023
Join the team redefining how the world experiences design.
Hey, g'day, mabuhay, kia ora,你好, hallo, vítejte!
Thanks for stopping by. We know job hunting can be a little time consuming and you're probably keen to find out what's on offer, so we'll get straight to the point.
Where and how you can work
Our flagship campus is in Sydney. We also have a campus in Melbourne and co-working spaces in Brisbane, Perth and Adelaide. But you have choice in where and how you work. That means if you want to do your thing in the office (if you're near one), at home or a bit of both, it's up to you.
What you'd be doing in this role
As Canva scales change continues to be part of our DNA. But we like to think that's all part of the fun. So this will give you the flavour of the type of things you'll be working on when you start, but this will likely evolve.
We're looking for an experienced
Program Manager
to oversee and deliver on our
Workday roadmap
, working with the cross-functional team (People Operations, IT, Total Rewards, Talent Acquisition, & Security) that are involved in our 'friction-free foundations' strategy. This role will drive and support our current Workday projects aimed at ensuring our configuration is set up for success and will help flesh out our approach to how Workday can enable in many areas of our People Group vision. You'll act as the conduit between the People Group and the technical teams in IT who help build and maintain our systems environment.
At the moment this role is focused on
Understanding the lay of the land of our HR technology environment, running a detailed discovery on our current Workday configuration to consolidate and expand on the research and thinking that has already been done as part of our Workday remediation project.
Centralising and documenting our opportunities, gaps and risks to inform how you evolve our Workday technology roadmap as a subset of our overall people tech roadmap.
Owning and developing our Workday technology roadmap, partnering with our People Group teams to ensure our core people system foundations are set up to scale
Managing the sequence of activities that will need to happen to ensure our current configuration is set up for success and bring our Workday technical roadmap to life, ensuring any foundational work and dependencies are understood and that any key risk areas are prioritised
Ensuring our Workday technology fits seamlessly with our overall people technology experience so that we create seamless and delightful experiences for our Canvanauts, Leaders and People teams
Understanding, identifying and rallying the resources required across IT, People and other key teams to deliver on the Workday tech roadmap
Creating an enablement program to uplift our People team's capability to manage Workday system issues and identify process improvement opportunities
You're probably a match if
you have deep domain knowledge of Workday HCM
you have experience in large, complex HR technology remediation programs, bridging the gap from strategy to execution
you have proven experience driving large technology transformation, understanding this requires both system and cultural change
you have a strong understanding of the HR functional domain and how HR process and delivery works
you have experience partnering with in house IT teams
you're an expert in complex program management, rallying and collaborating with folks who are not direct reports, but also comfortable having ownership as Program Management
you have an ability to communicate complicated details effectively with individuals at all levels within the organisation
About the People Technology Enablement Team
Our
People Technology Enablement team
is on a mission to create the seamless, fully-integrated people systems experience filled with peak moments, that our Canvanauts expect and deserve. We partner between the broader People Group and our internal partners across IT, Procurement, Finance, Legal and Security to deliver on our People Technology goals. PTE centrally owns and sequences our People technology roadmap, rallying everyone towards a big-picture, cross-team vision for our tech.
We're open to remote expressions of interest across Australia and New Zealand
What's in it for you?
Achieving our crazy big goals motivates us to work hard - and we do - but you'll experience lots of moments of magic, connectivity and fun woven throughout life at Canva, too. We also offer a stack of benefits to set you up for every success in and outside of work.
Here's a taste of what's on offer:
• Equity packages - we want our success to be yours too
• Inclusive parental leave policy that supports all parents & carers
• An annual Vibe & Thrive allowance to support your wellbeing, social connection, office setup & more
• Flexible leave options that empower you to be a force for good, take time to recharge and supports you personally
Check out lifeatcanva.com for more info.
Other stuff to know
We make hiring decisions based on your experience, skills and passion, as well as how you can enhance Canva and our culture. When you apply, please tell us the pronouns you use and any reasonable adjustments you may need during the interview process.
Please note that interviews are conducted virtually.