Content Specialist Lead - B2B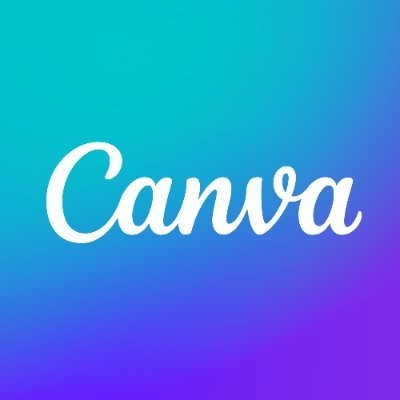 Canva
Sydney, Australia
Posted on Thursday, April 13, 2023
Join the team redefining how the world experiences design.
Hey, g'day, mabuhay, kia ora,你好, hallo, vítejte!
Thanks for stopping by. We know job hunting can be a little time consuming and you're probably keen to find out what's on offer, so we'll get straight to the point.
Where and how you can work
Our flagship campus is in Sydney. We also have a campus in Melbourne and co-working spaces in Brisbane, Perth and Adelaide. But you have choice in where and how you work. That means if you want to do your thing in the office (if you're near one), at home or a bit of both, it's up to you.
What you'd be doing in this role
As Canva scales change continues to be part of our DNA. But we like to think that's all part of the fun. So this will give you the flavour of the type of things you'll be working on when you start, but this will likely evolve.
We're looking for an experienced Content Marketing leader to join our team. This role will manage and coach a team of 4-5 Content Specialists, setting the overarching strategy for B2B content across our key audiences and rallying the team to deliver their best work.
The B2B content team plans and creates content for our B2B audiences across a range of channels including educational videos, landing pages, emails and sales enablement materials. They receive strategic, focused briefs from the Product Marketing Manager & Growth Strategist on initiatives that will drive impact for their motion, and translate this into a plan for content formats. The team is then responsible for writing scripts and copy, and working with our production team to execute deliverables.
As the Content Specialist Lead, you will have a strong understanding of B2B audiences and of different Marketing channels; using this expertise to create tailored content and lead your team to do the same. You are a proactive self-starter with well rounded copywriting skills, and are confident in your ability to deeply understand the Canva product and communicate its value to our customers. You are a confident leader with demonstrated experience leading a small team, coming with an empathetic management style and know how to support and get the best out of your team. You're happy to jump on the tools and create content themselves, as well as managing the team.
What You'll Do:
Coach and mentor an experience team of 4-5 B2B Content Specialists, guiding them in their growth and development to inspire their best performance.
Oversee the overarching strategy for B2B content audience across all of our audiences, and guide the Content Specialists to set individual strategies and content plans for their target audiences
Gain a deep understanding of the target audience and create content that aligns with their needs, acting as an audience expert.
Become an expert on the Canva product and the ways in which it can provide value for the audience, and be able to confidently explain the product in simple terms.
Participate in idea brainstorms with the wider team, bringing forward ideas for initiatives that will best meet the needs of our audience and drive growth.
Liaise with channel leads to identify best formats for content deliverables.
Write copy for assets, including but not limited to: educational video scripts, blog posts, landing page copy, sales packs and onboarding materials.
Outlining detailed instructions for screen recordings to best showcase how the product works.
Create production briefs for the creative team to deliver assets, clearly outlining required specs and creative considerations.
Work with the creative team to review content, ensuring it aligns with the original script and brief.
Provide oversight on the work-streams of all B2B Content Specialists, advising on final content plans.
Coach and mentor a small team of Content Specialists, assisting them in their growth and development.
What We're Looking For:
Demonstrated experience being responsible for managing and mentoring a small team of direct reports in previous roles.
Excellent copywriting skills with the ability to adjust tone of voice to your audience and contextualize Canva for their needs.
Solid understanding of marketing channels and how to flex copy and content for different placements, and the sorts of formats available in each channel.
Experience developing content for a B2B audience, with a strong understanding of their needs and how they consume content.
Experience mentoring or managing team members, guiding them to grow in their skills and helping them achieve their goals.
Ability to translate topics simply and visually in a way that engages the audience and aids their learning.
Experience in creating educational materials that empower audiences to grow their confidence in their skills and in the product.
Process driven.
Able to manage multiple, complex projects, with differing deadlines—keep people on track and informed, and ensure the goals are clear and met.
Experience working with different stakeholders, keeping calm under pressure, working well with others and communicating clearly - in a team or training environment.
What's in it for you?
Achieving our crazy big goals motivates us to work hard - and we do - but you'll experience lots of moments of magic, connectivity and fun woven throughout life at Canva, too. We also offer a stack of benefits to set you up for every success in and outside of work.
Here's a taste of what's on offer:
• Equity packages - we want our success to be yours too
• Inclusive parental leave policy that supports all parents & carers
• An annual Vibe & Thrive allowance to support your wellbeing, social connection, office setup & more
• Flexible leave options that empower you to be a force for good, take time to recharge and supports you personally
Check out lifeatcanva.com for more info.
Other stuff to know
We make hiring decisions based on your experience, skills and passion, as well as how you can enhance Canva and our culture. When you apply, please tell us the pronouns you use and any reasonable adjustments you may need during the interview process.
Please note that interviews are conducted virtually.